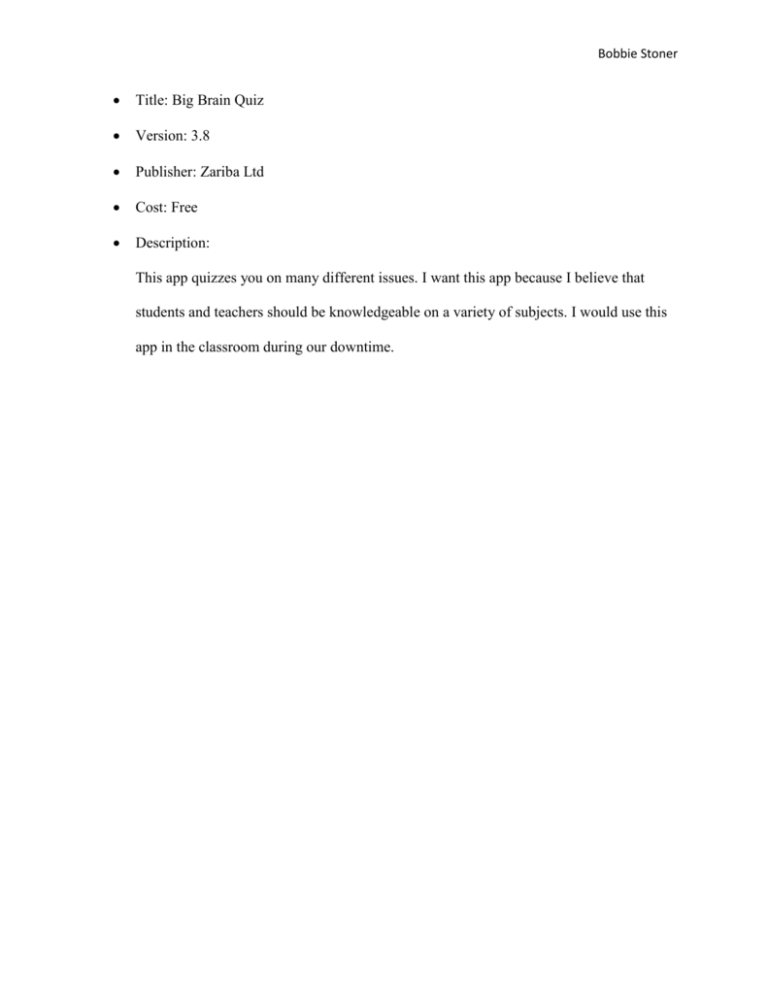 Bobbie Stoner

Title: Big Brain Quiz

Version: 3.8

Publisher: Zariba Ltd

Cost: Free

Description:
This app quizzes you on many different issues. I want this app because I believe that
students and teachers should be knowledgeable on a variety of subjects. I would use this
app in the classroom during our downtime.