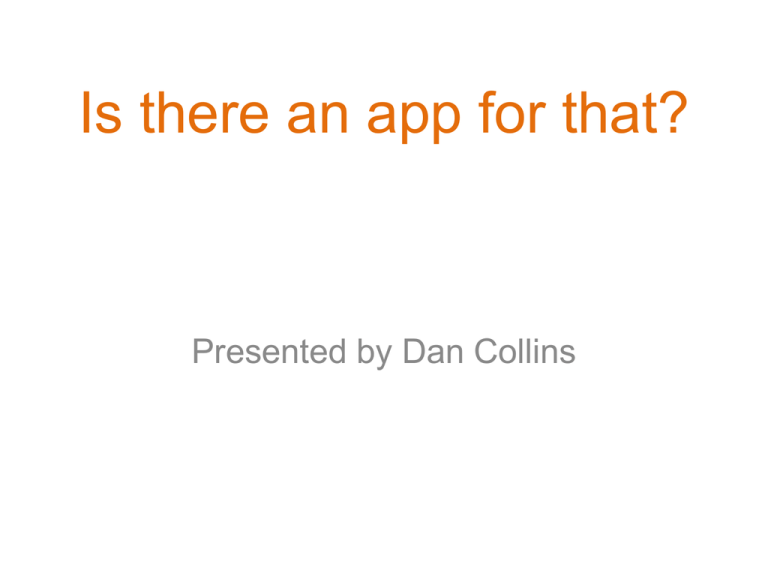 Is there an app for that?
Presented by Dan Collins
Expectation
Information at my fingertips
24/7
Is there an app for
that?
•
•
•
•
•
Like the look and feel of the app.
Everything is in one place.
Really useful to be able to contact staff so easily.
I like being able to book kit on the way in.
The Flickr group sounds great, I can't wait to
upload some photos.
• My new toolbox for studying here.