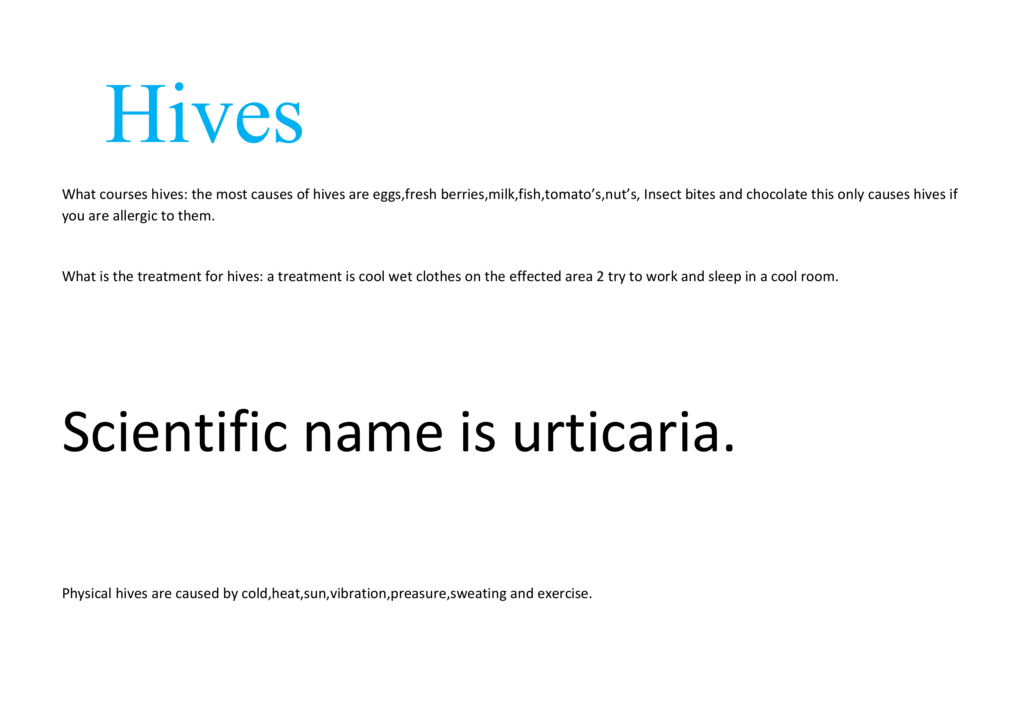 Hives
What courses hives: the most causes of hives are eggs,fresh berries,milk,fish,tomato's,nut's, Insect bites and chocolate this only causes hives if
you are allergic to them.
What is the treatment for hives: a treatment is cool wet clothes on the effected area 2 try to work and sleep in a cool room.
Scientific name is urticaria.
Physical hives are caused by cold,heat,sun,vibration,preasure,sweating and exercise.
How long do they last: 6 weeks any longer than 6 weeks go to the
docters.