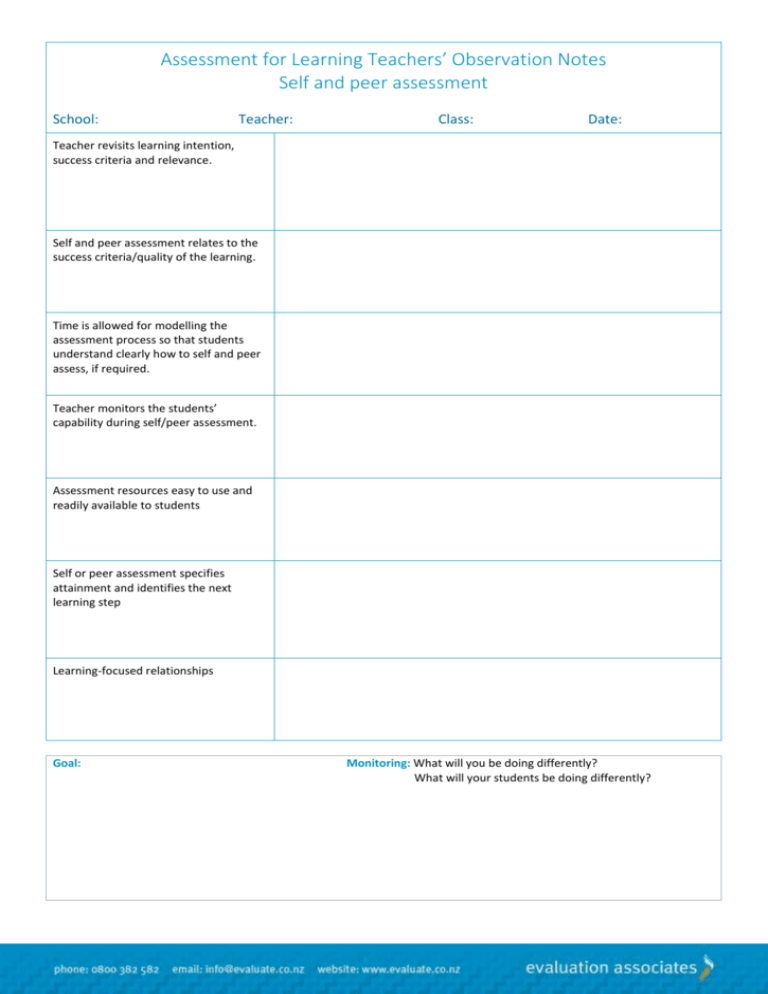 Assessment for Learning Teachers' Observation Notes
Self and peer assessment
School:
Teacher:
Class:
Date:
Teacher revisits learning intention,
success criteria and relevance.
Self and peer assessment relates to the
success criteria/quality of the learning.
Time is allowed for modelling the
assessment process so that students
understand clearly how to self and peer
assess, if required.
Teacher monitors the students'
capability during self/peer assessment.
Assessment resources easy to use and
readily available to students
Self or peer assessment specifies
attainment and identifies the next
learning step
Learning-focused relationships
Goal:
Monitoring: What will you be doing differently?
What will your students be doing differently?