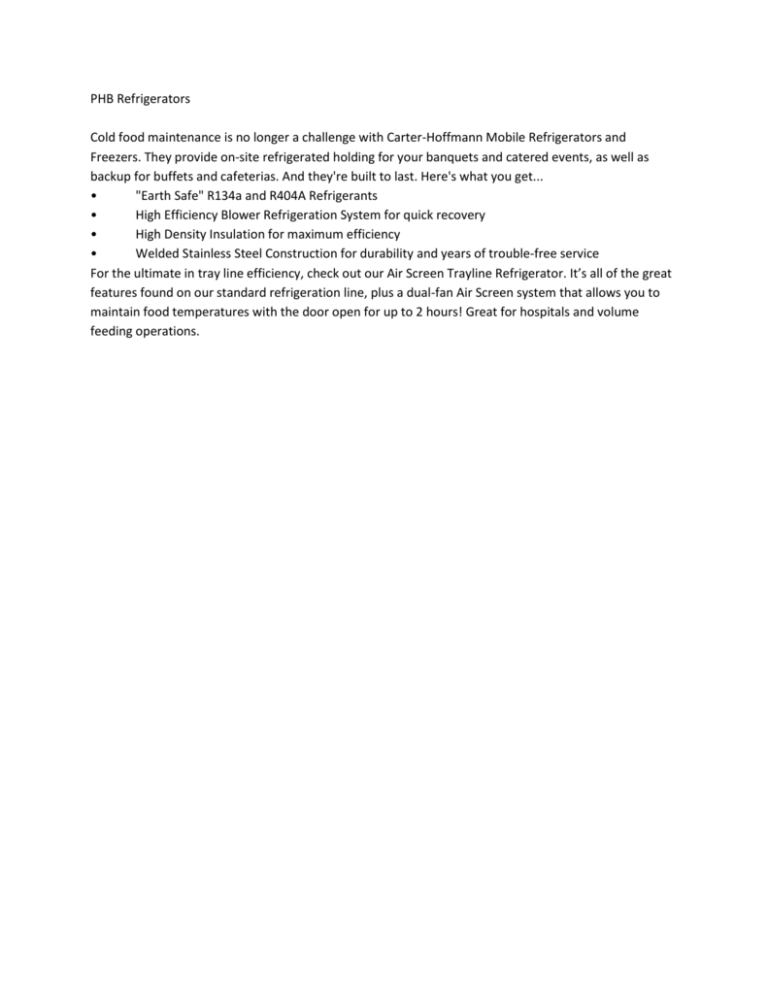 PHB Refrigerators
Cold food maintenance is no longer a challenge with Carter-Hoffmann Mobile Refrigerators and
Freezers. They provide on-site refrigerated holding for your banquets and catered events, as well as
backup for buffets and cafeterias. And they're built to last. Here's what you get...
•
"Earth Safe" R134a and R404A Refrigerants
•
High Efficiency Blower Refrigeration System for quick recovery
•
High Density Insulation for maximum efficiency
•
Welded Stainless Steel Construction for durability and years of trouble-free service
For the ultimate in tray line efficiency, check out our Air Screen Trayline Refrigerator. It's all of the great
features found on our standard refrigeration line, plus a dual-fan Air Screen system that allows you to
maintain food temperatures with the door open for up to 2 hours! Great for hospitals and volume
feeding operations.