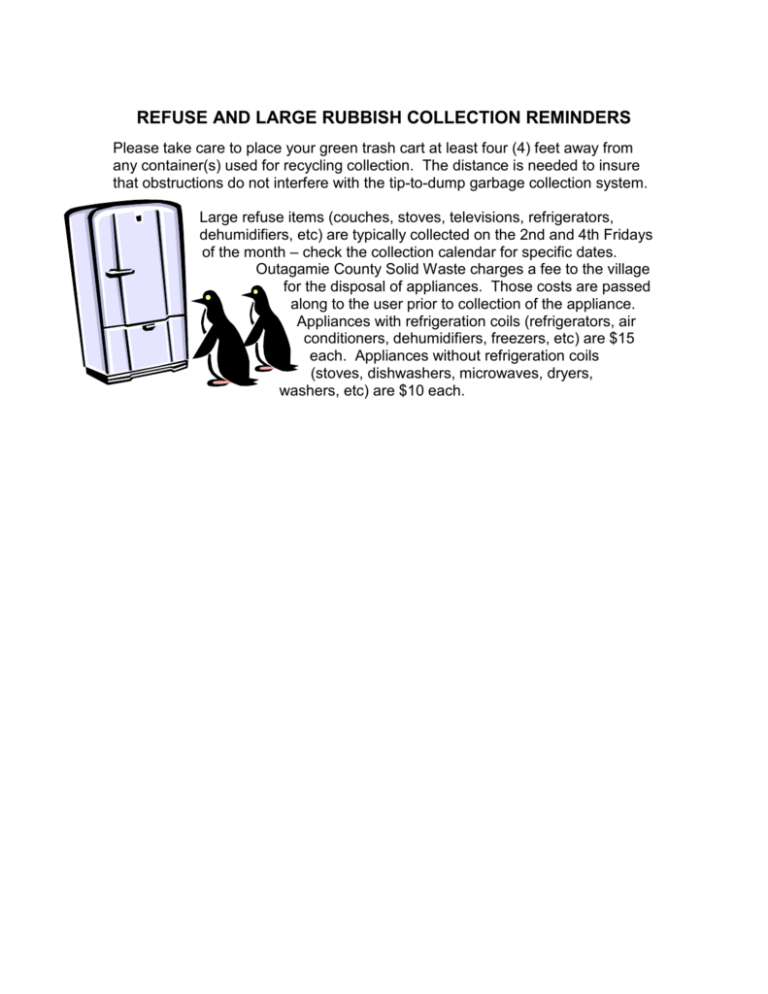 REFUSE AND LARGE RUBBISH COLLECTION REMINDERS
Please take care to place your green trash cart at least four (4) feet away from
any container(s) used for recycling collection. The distance is needed to insure
that obstructions do not interfere with the tip-to-dump garbage collection system.
Large refuse items (couches, stoves, televisions, refrigerators,
dehumidifiers, etc) are typically collected on the 2nd and 4th Fridays
of the month – check the collection calendar for specific dates.
Outagamie County Solid Waste charges a fee to the village
for the disposal of appliances. Those costs are passed
along to the user prior to collection of the appliance.
Appliances with refrigeration coils (refrigerators, air
conditioners, dehumidifiers, freezers, etc) are $15
each. Appliances without refrigeration coils
(stoves, dishwashers, microwaves, dryers,
washers, etc) are $10 each.