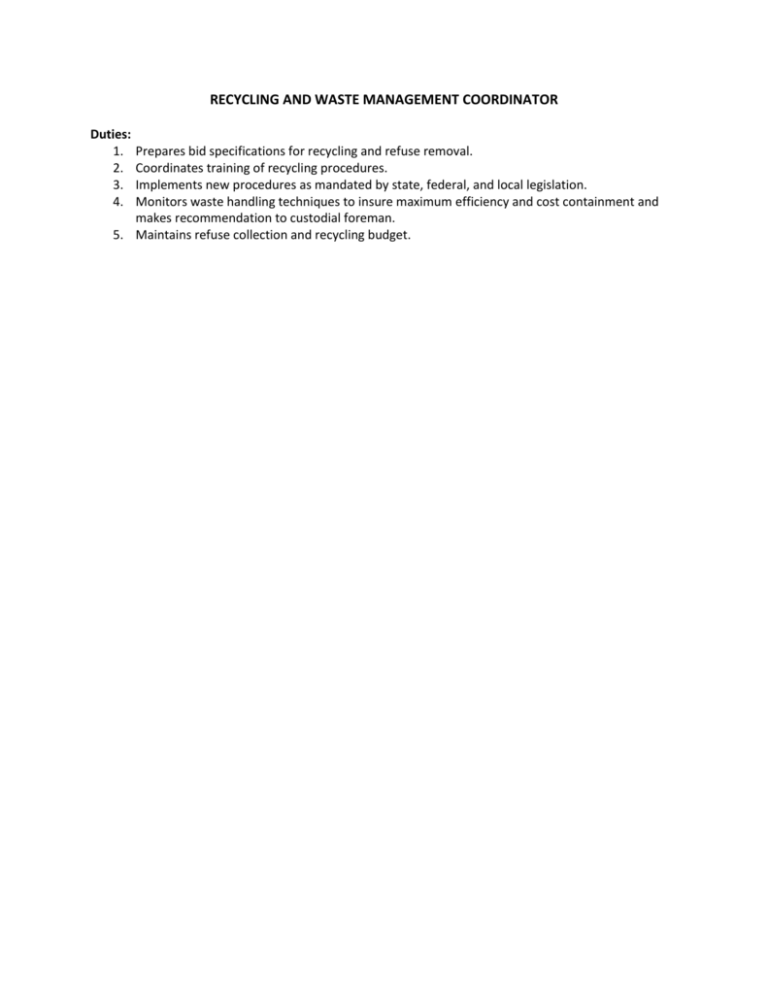 RECYCLING AND WASTE MANAGEMENT COORDINATOR
Duties:
1.
2.
3.
4.
Prepares bid specifications for recycling and refuse removal.
Coordinates training of recycling procedures.
Implements new procedures as mandated by state, federal, and local legislation.
Monitors waste handling techniques to insure maximum efficiency and cost containment and
makes recommendation to custodial foreman.
5. Maintains refuse collection and recycling budget.