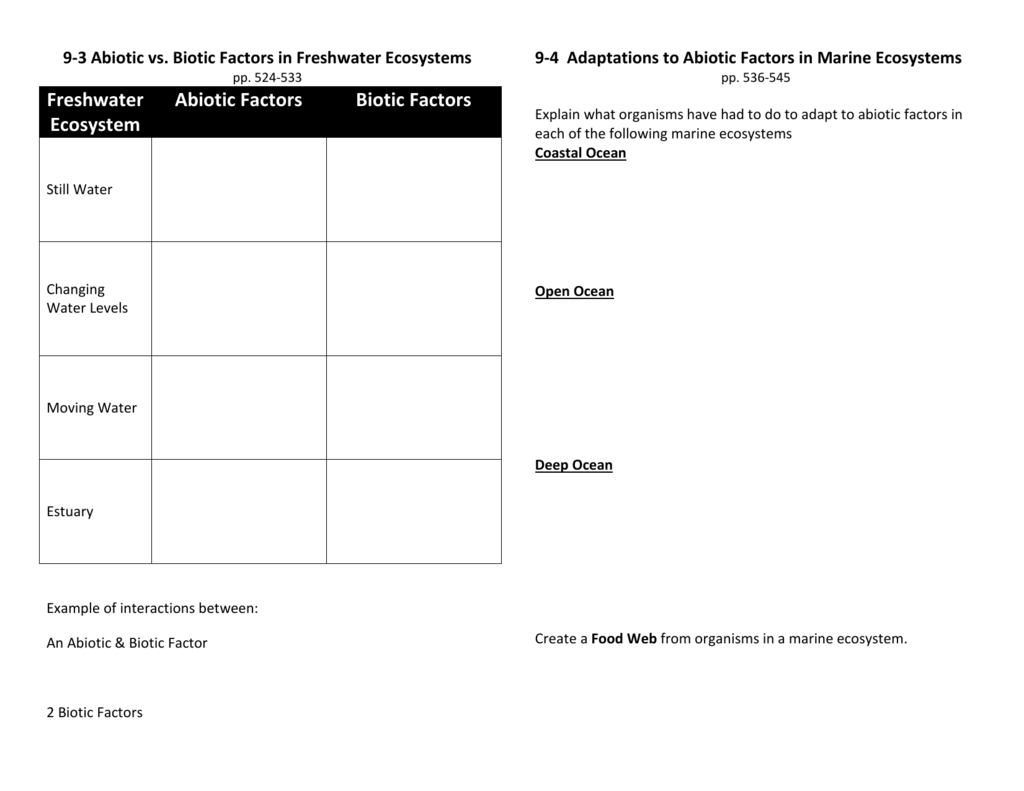 9-3 Abiotic vs. Biotic Factors in Freshwater Ecosystems
9-4 Adaptations to Abiotic Factors in Marine Ecosystems
pp. 524-533
Freshwater
Ecosystem
Abiotic Factors
pp. 536-545
Biotic Factors
Explain what organisms have had to do to adapt to abiotic factors in
each of the following marine ecosystems
Coastal Ocean
Still Water
Changing
Water Levels
Open Ocean
Moving Water
Deep Ocean
Estuary
Example of interactions between:
An Abiotic & Biotic Factor
2 Biotic Factors
Create a Food Web from organisms in a marine ecosystem.