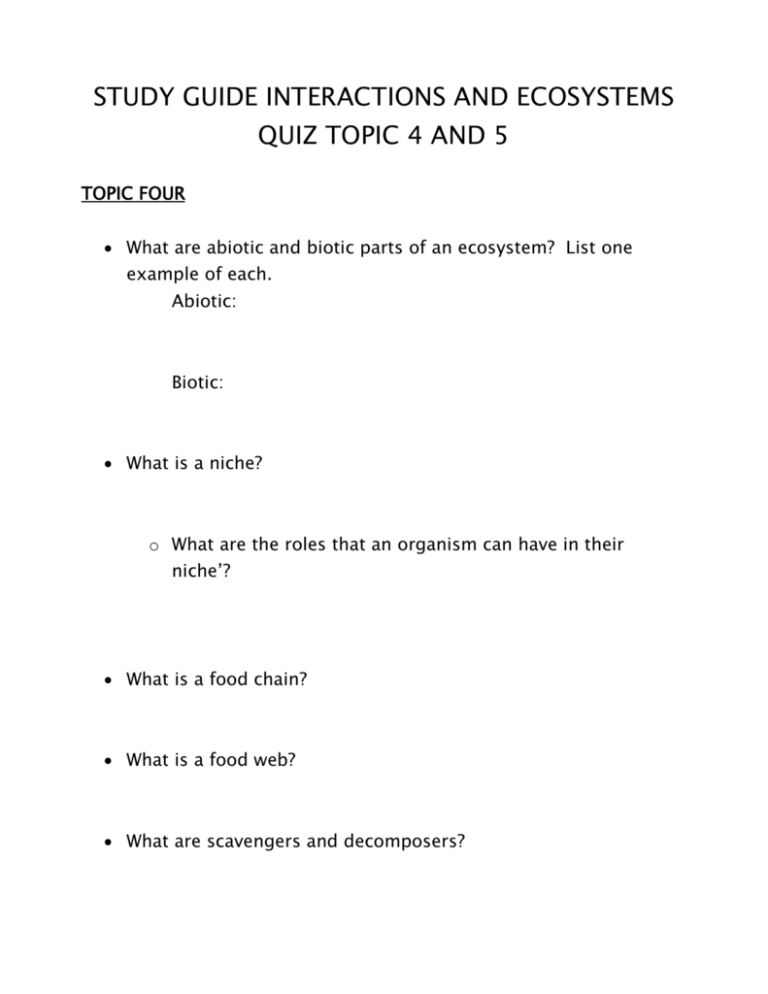 STUDY GUIDE INTERACTIONS AND ECOSYSTEMS
QUIZ TOPIC 4 AND 5
TOPIC FOUR
 What are abiotic and biotic parts of an ecosystem? List one
example of each.
Abiotic:
Biotic:
 What is a niche?
o What are the roles that an organism can have in their
niche'?
 What is a food chain?
 What is a food web?
 What are scavengers and decomposers?
o What is the difference between them?
 What a predator/ prey relationship?
TOPIC FIVE
 Carbon Cycle
o What are the sources of carbon that are added to the
carbon cycle?
o How is carbon taken from the carbon cycle?
o What form is carbon found in the atmosphere?
 Water Cycle
o What is the water cycle?
Draw and explain the different parts of the water cycle (6 parts)
 What is pollution?
 What are pollutants?
 What is pH?
 What causes Acid Rain?
 Explain bioaccumulation using a diagram and an explanation.