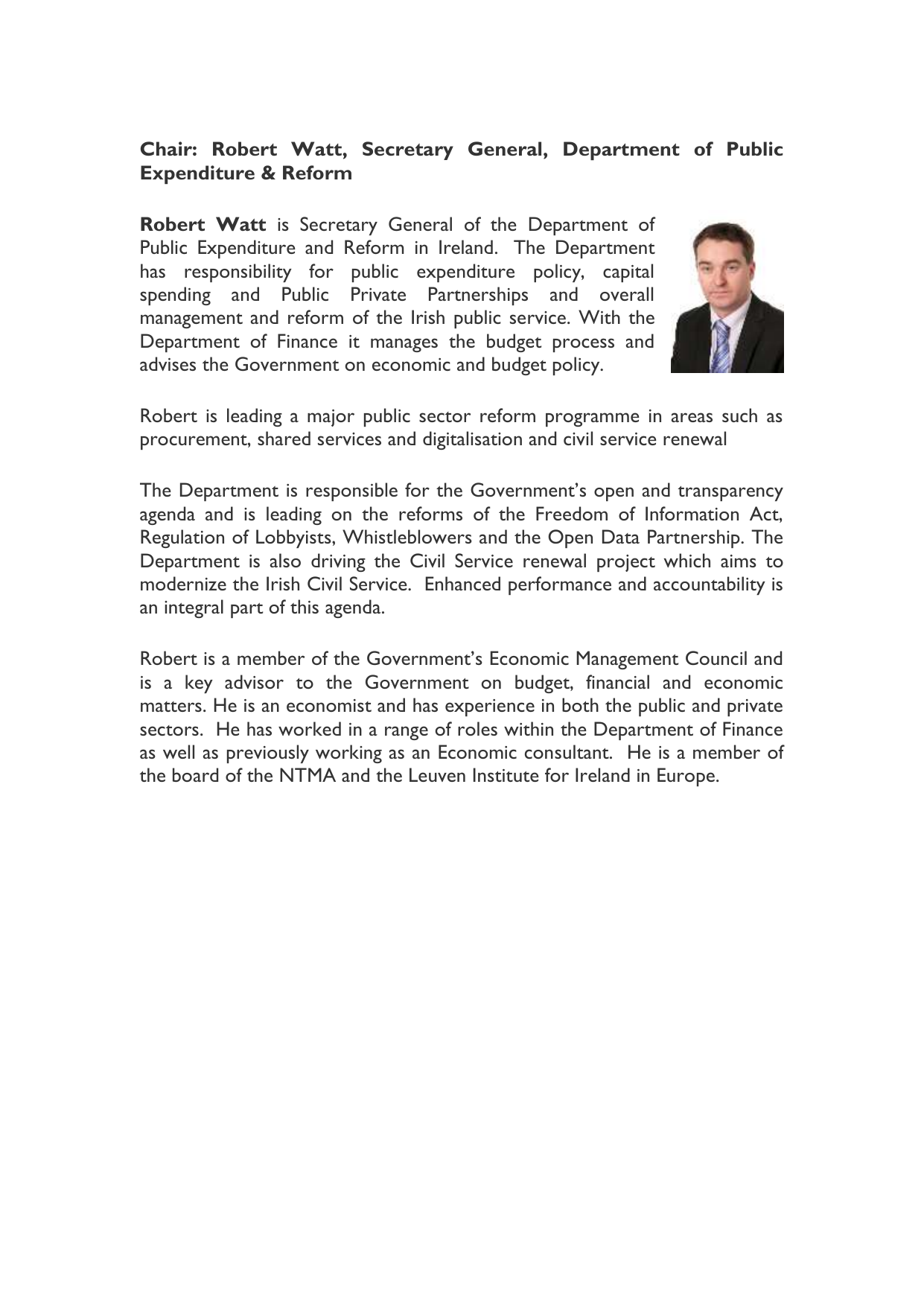 Chair: Robert Watt, Secretary General, Department of Public
Expenditure & Reform
Robert Watt is Secretary General of the Department of
Public Expenditure and Reform in Ireland. The Department
has responsibility for public expenditure policy, capital
spending and Public Private Partnerships and overall
management and reform of the Irish public service. With the
Department of Finance it manages the budget process and
advises the Government on economic and budget policy.
Robert is leading a major public sector reform programme in areas such as
procurement, shared services and digitalisation and civil service renewal
The Department is responsible for the Government's open and transparency
agenda and is leading on the reforms of the Freedom of Information Act,
Regulation of Lobbyists, Whistleblowers and the Open Data Partnership. The
Department is also driving the Civil Service renewal project which aims to
modernize the Irish Civil Service. Enhanced performance and accountability is
an integral part of this agenda.
Robert is a member of the Government's Economic Management Council and
is a key advisor to the Government on budget, financial and economic
matters. He is an economist and has experience in both the public and private
sectors. He has worked in a range of roles within the Department of Finance
as well as previously working as an Economic consultant. He is a member of
the board of the NTMA and the Leuven Institute for Ireland in Europe.