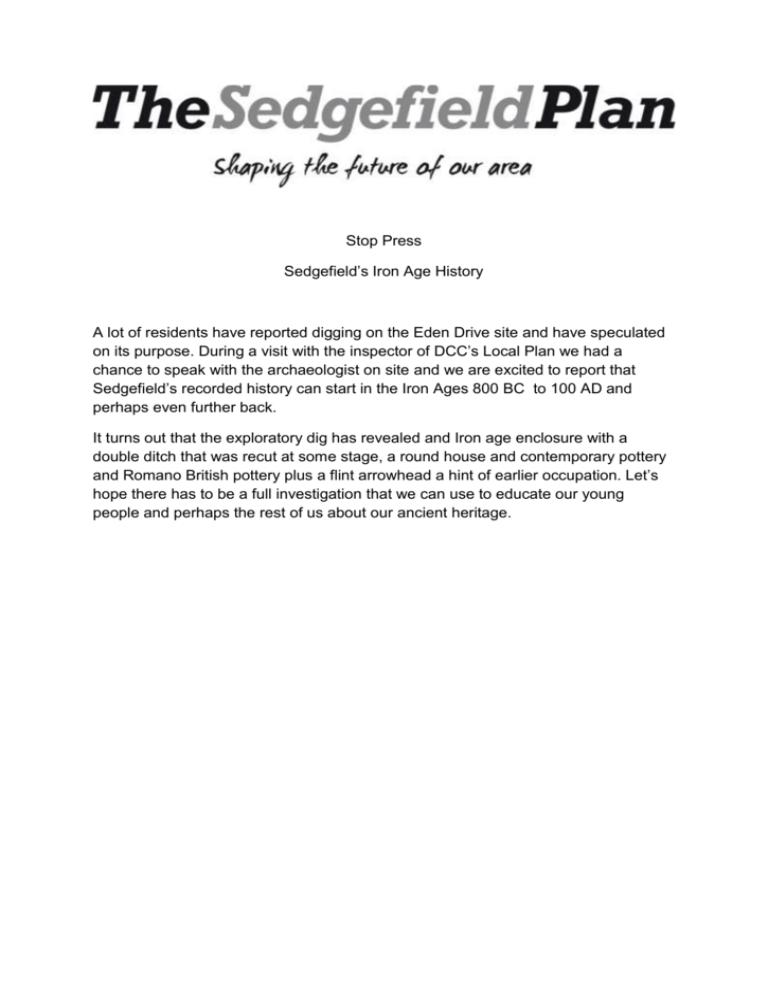 Stop Press
Sedgefield's Iron Age History
A lot of residents have reported digging on the Eden Drive site and have speculated
on its purpose. During a visit with the inspector of DCC's Local Plan we had a
chance to speak with the archaeologist on site and we are excited to report that
Sedgefield's recorded history can start in the Iron Ages 800 BC to 100 AD and
perhaps even further back.
It turns out that the exploratory dig has revealed and Iron age enclosure with a
double ditch that was recut at some stage, a round house and contemporary pottery
and Romano British pottery plus a flint arrowhead a hint of earlier occupation. Let's
hope there has to be a full investigation that we can use to educate our young
people and perhaps the rest of us about our ancient heritage.