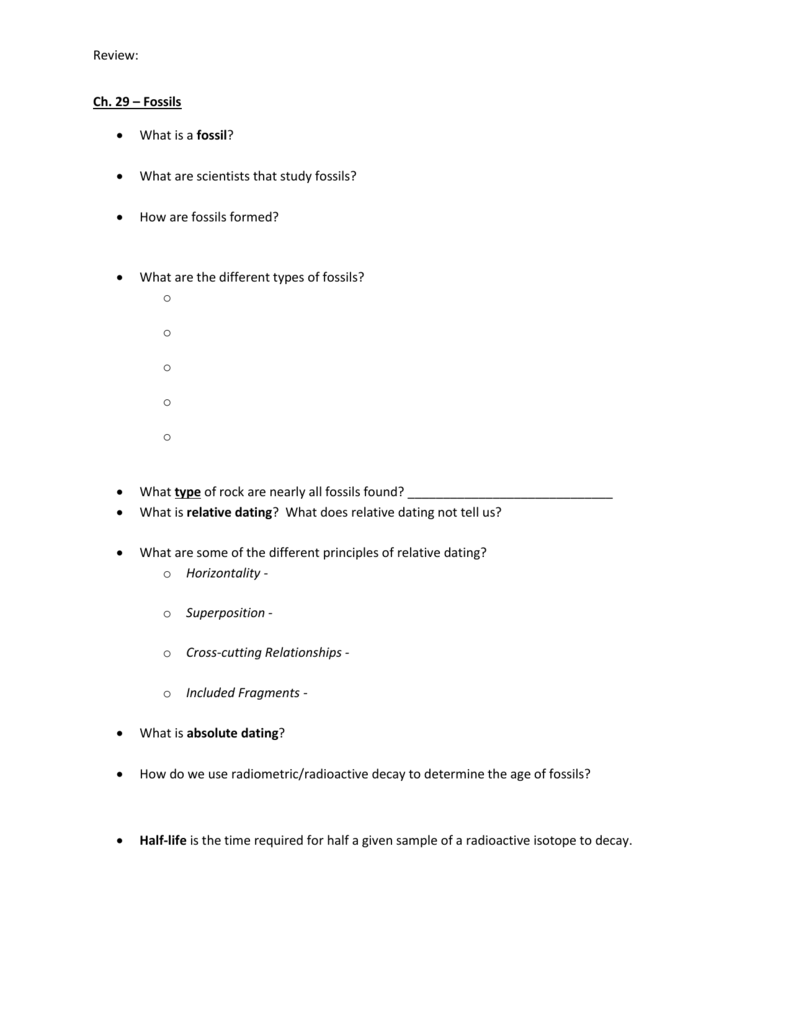 Review:
Ch. 29 – Fossils

What is a fossil?

What are scientists that study fossils?

How are fossils formed?

What are the different types of fossils?
o
o
o
o
o


What type of rock are nearly all fossils found? _____________________________
What is relative dating? What does relative dating not tell us?

What are some of the different principles of relative dating?
o Horizontality o
Superposition -
o
Cross-cutting Relationships -
o
Included Fragments -

What is absolute dating?

How do we use radiometric/radioactive decay to determine the age of fossils?

Half-life is the time required for half a given sample of a radioactive isotope to decay.
Review:
Ch. 30 – Geologic Time Scale

What is the geologic time scale?

What are the four major divisions of the time scale from largest to smallest?
1. Eon 2. Era 3. Period 4. Epochs -

What are the 4 major Eras? What are defining characteristics of each?
1. Cenozoic 2. Mesozoic 3. Paleozoic 4. Precambrian -

Which era above lasted the longest?

What gases made up the early atmosphere of the earth? What gases make up the modern
atmosphere?

How old is the Earth?