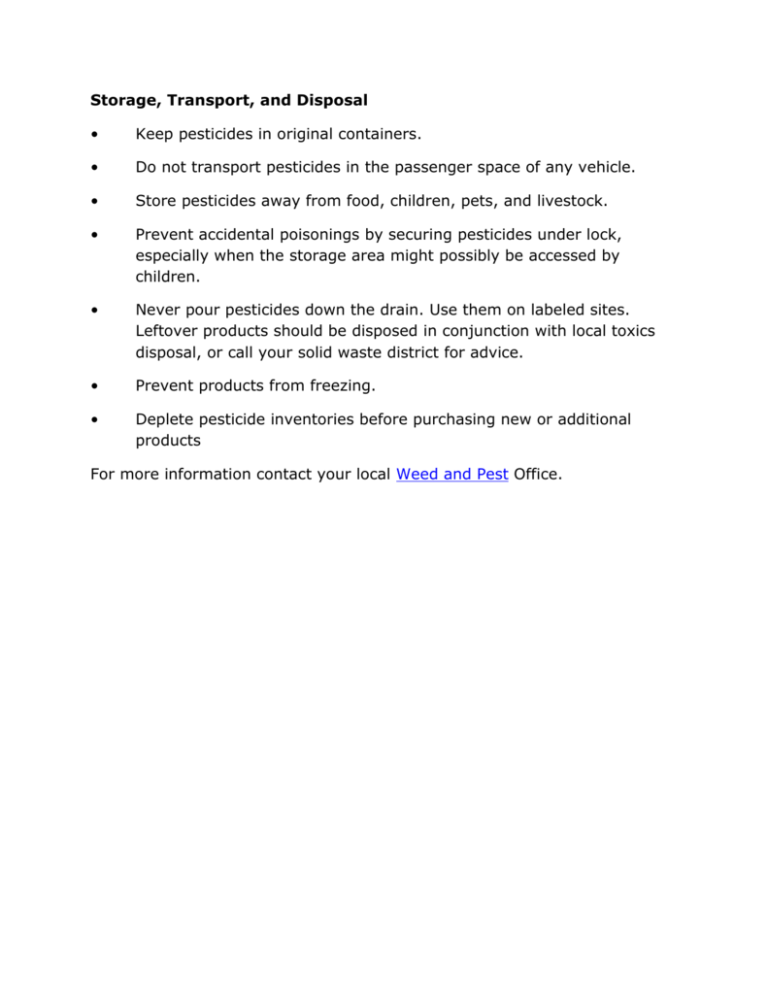 Storage, Transport, and Disposal
•
Keep pesticides in original containers.
•
Do not transport pesticides in the passenger space of any vehicle.
•
Store pesticides away from food, children, pets, and livestock.
•
Prevent accidental poisonings by securing pesticides under lock,
especially when the storage area might possibly be accessed by
children.
•
Never pour pesticides down the drain. Use them on labeled sites.
Leftover products should be disposed in conjunction with local toxics
disposal, or call your solid waste district for advice.
•
Prevent products from freezing.
•
Deplete pesticide inventories before purchasing new or additional
products
For more information contact your local Weed and Pest Office.