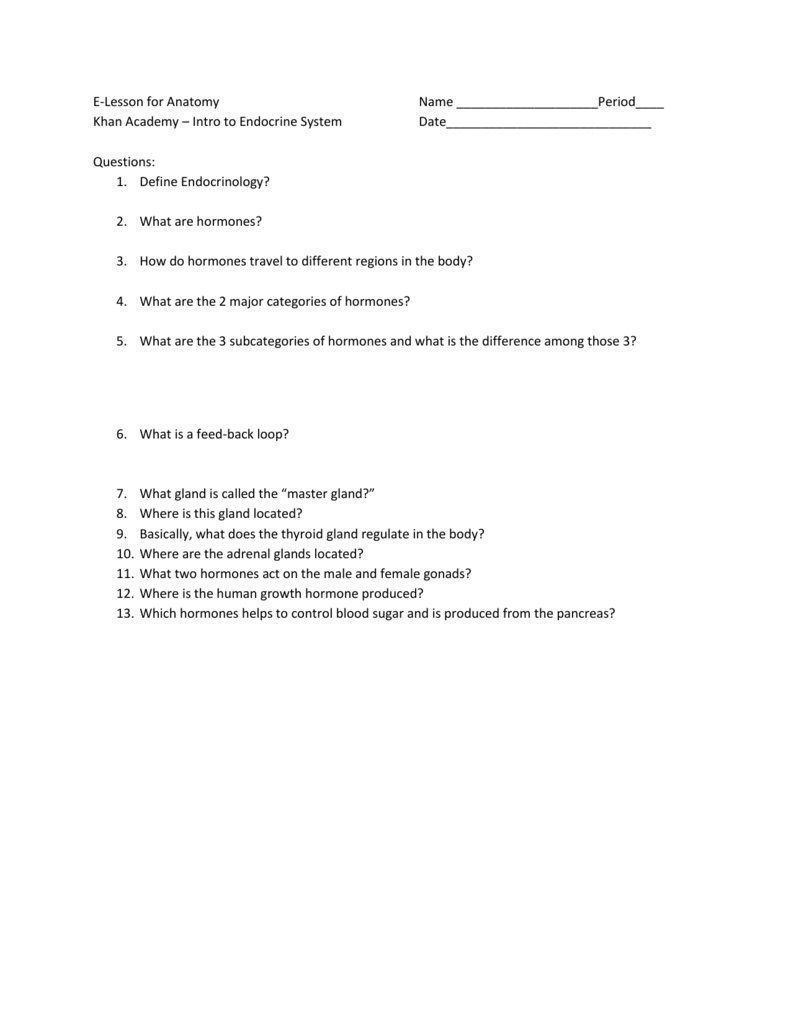 E-Lesson for Anatomy
Khan Academy – Intro to Endocrine System
Name ____________________Period____
Date_____________________________
Questions:
1. Define Endocrinology?
2. What are hormones?
3. How do hormones travel to different regions in the body?
4. What are the 2 major categories of hormones?
5. What are the 3 subcategories of hormones and what is the difference among those 3?
6. What is a feed-back loop?
7.
8.
9.
10.
11.
12.
13.
What gland is called the "master gland?"
Where is this gland located?
Basically, what does the thyroid gland regulate in the body?
Where are the adrenal glands located?
What two hormones act on the male and female gonads?
Where is the human growth hormone produced?
Which hormones helps to control blood sugar and is produced from the pancreas?