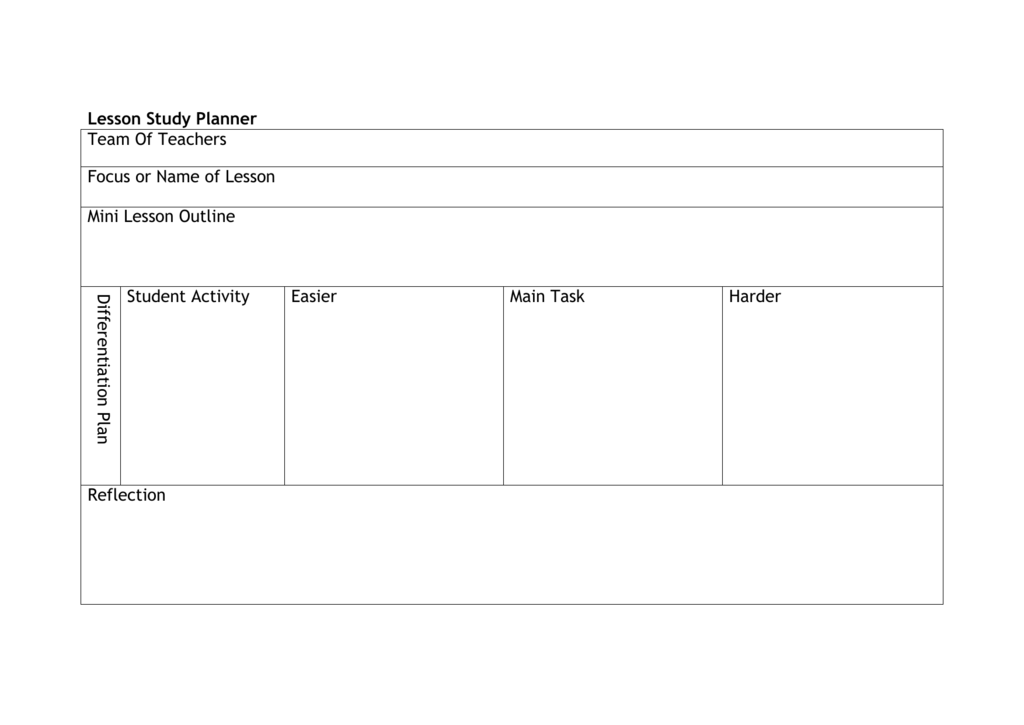 Lesson Study Planner
Team Of Teachers
Focus or Name of Lesson
Mini Lesson Outline
Differentiation Plan
Student Activity
Reflection
Easier
Main Task
Harder
Lesson Responsibilities
Which students are being observed? By whom?
Teacher Observations
Debriefing the lesson
Focus on decisions made
during planning.
Suggested Changes
Who was the lesson just right for? Were any students too challenged? Were any
students not challenged enough?