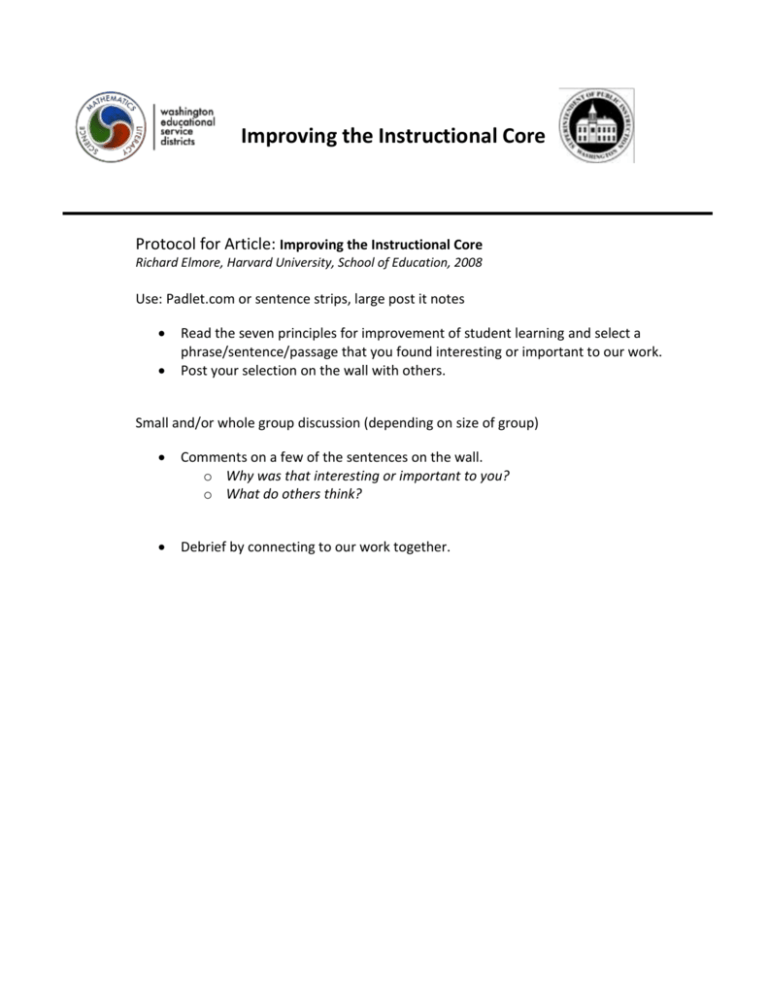 Improving the Instructional Core
Protocol for Article: Improving the Instructional Core
Richard Elmore, Harvard University, School of Education, 2008
Use: Padlet.com or sentence strips, large post it notes


Read the seven principles for improvement of student learning and select a
phrase/sentence/passage that you found interesting or important to our work.
Post your selection on the wall with others.
Small and/or whole group discussion (depending on size of group)

Comments on a few of the sentences on the wall.
o Why was that interesting or important to you?
o What do others think?

Debrief by connecting to our work together.