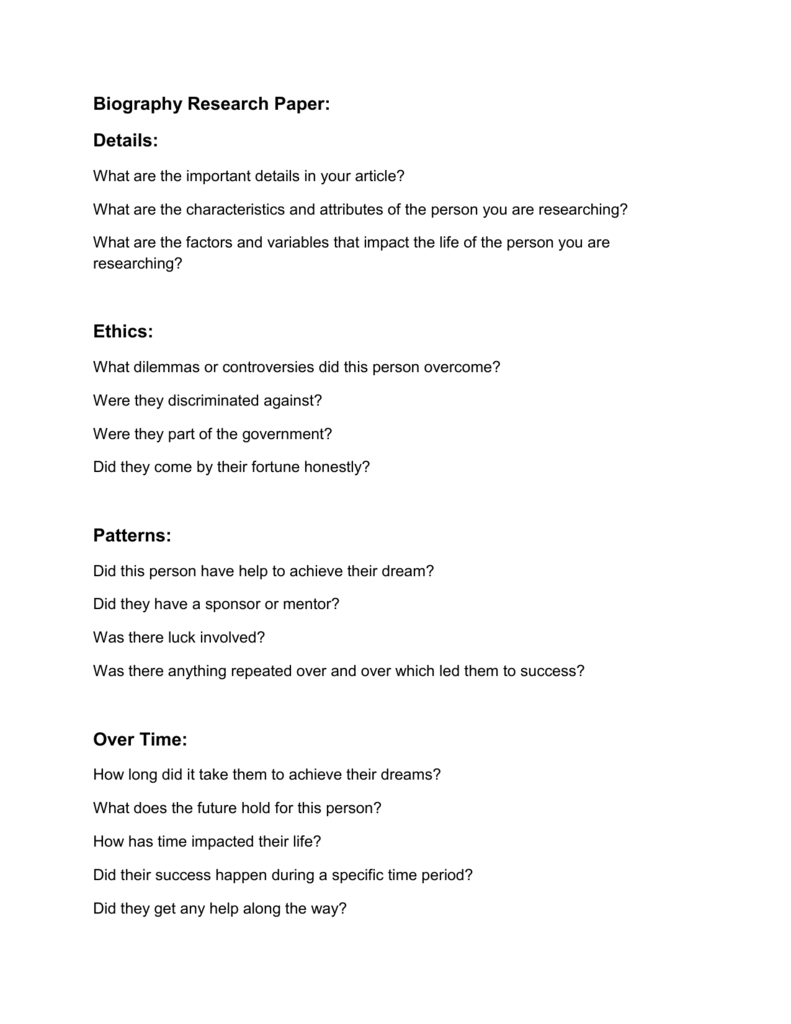 Biography Research Paper:
Details:
What are the important details in your article?
What are the characteristics and attributes of the person you are researching?
What are the factors and variables that impact the life of the person you are
researching?
Ethics:
What dilemmas or controversies did this person overcome?
Were they discriminated against?
Were they part of the government?
Did they come by their fortune honestly?
Patterns:
Did this person have help to achieve their dream?
Did they have a sponsor or mentor?
Was there luck involved?
Was there anything repeated over and over which led them to success?
Over Time:
How long did it take them to achieve their dreams?
What does the future hold for this person?
How has time impacted their life?
Did their success happen during a specific time period?
Did they get any help along the way?