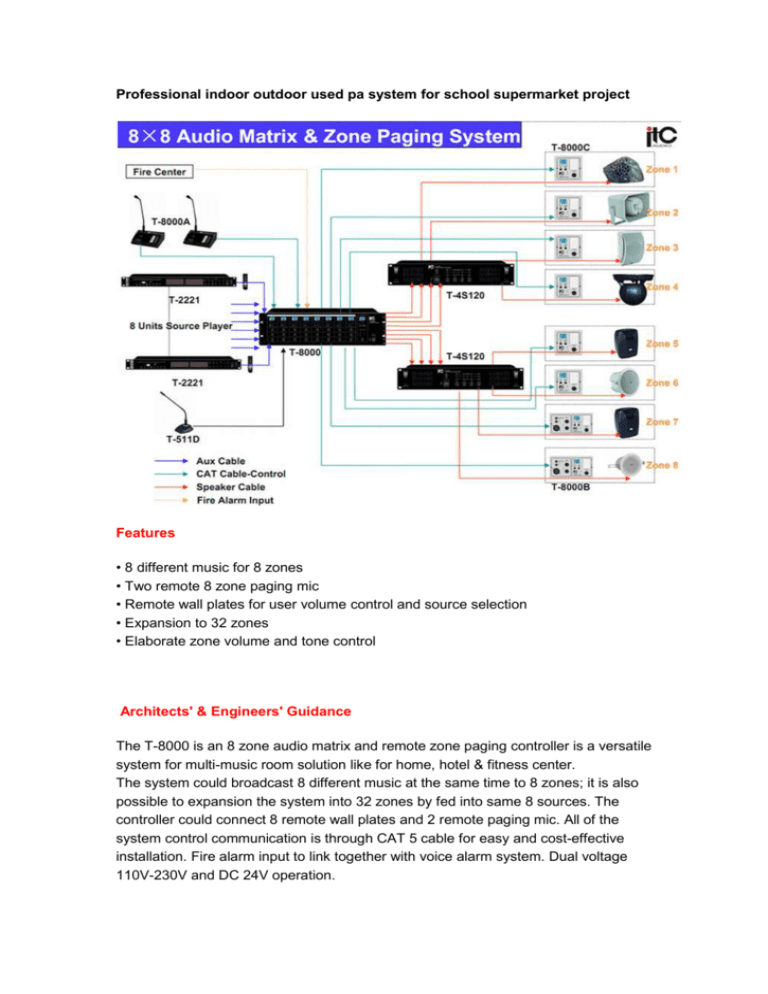 Professional indoor outdoor used pa system for school supermarket project
Features
• 8 different music for 8 zones
• Two remote 8 zone paging mic
• Remote wall plates for user volume control and source selection
• Expansion to 32 zones
• Elaborate zone volume and tone control
Architects' & Engineers' Guidance
The T-8000 is an 8 zone audio matrix and remote zone paging controller is a versatile
system for multi-music room solution like for home, hotel & fitness center.
The system could broadcast 8 different music at the same time to 8 zones; it is also
possible to expansion the system into 32 zones by fed into same 8 sources. The
controller could connect 8 remote wall plates and 2 remote paging mic. All of the
system control communication is through CAT 5 cable for easy and cost-effective
installation. Fire alarm input to link together with voice alarm system. Dual voltage
110V-230V and DC 24V operation.
This system can be apply to background music and emergency broadcasting
system of hotel school supermarket etc.