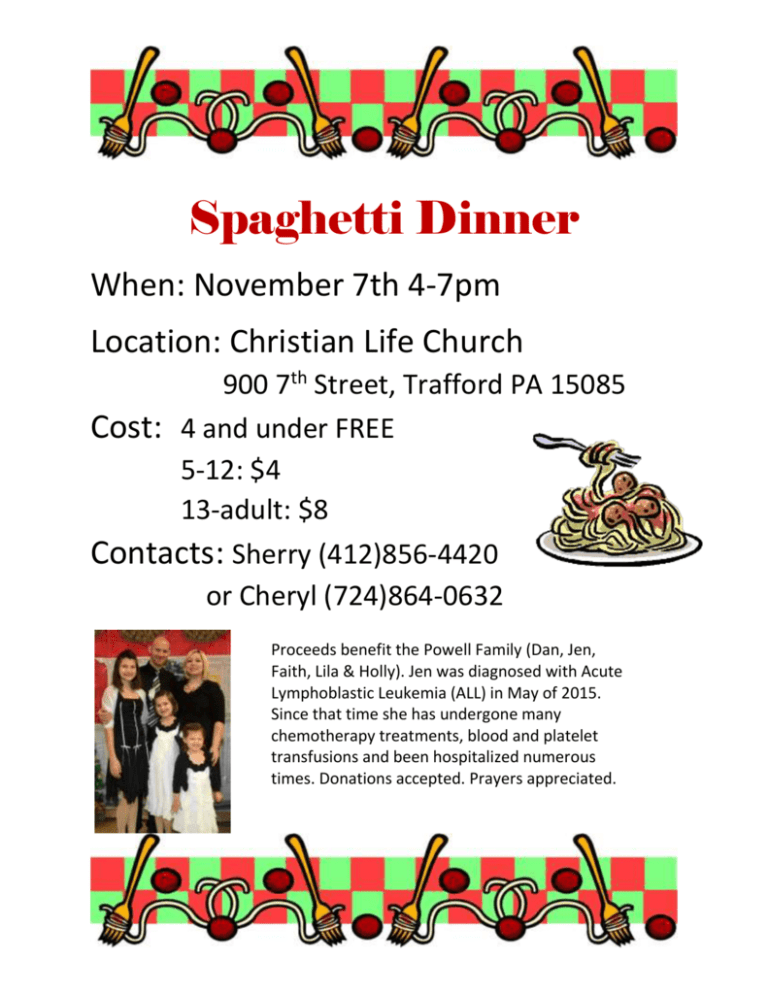 Spaghetti Dinner
When: November 7th 4-7pm
Location: Christian Life Church
900 7th Street, Trafford PA 15085
Cost: 4 and under FREE
5-12: $4
13-adult: $8
Contacts: Sherry (412)856-4420
or Cheryl (724)864-0632
Proceeds benefit the Powell Family (Dan, Jen,
Faith, Lila & Holly). Jen was diagnosed with Acute
Lymphoblastic Leukemia (ALL) in May of 2015.
Since that time she has undergone many
chemotherapy treatments, blood and platelet
transfusions and been hospitalized numerous
times. Donations accepted. Prayers appreciated.