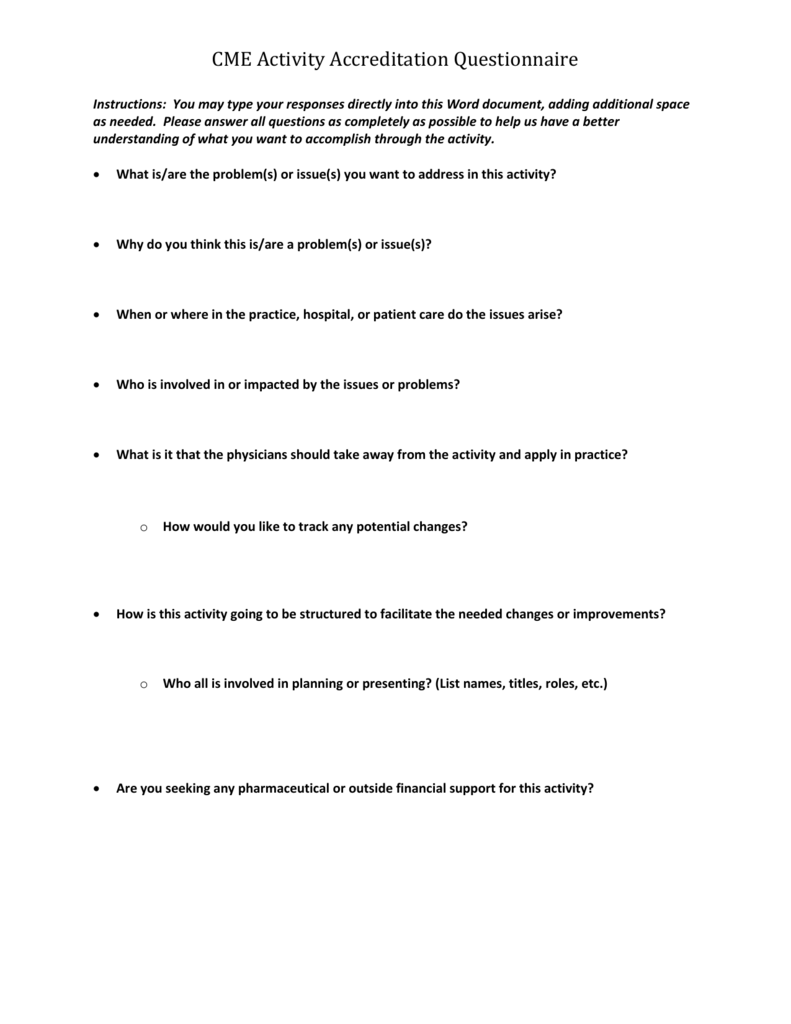 CME Activity Accreditation Questionnaire
Instructions: You may type your responses directly into this Word document, adding additional space
as needed. Please answer all questions as completely as possible to help us have a better
understanding of what you want to accomplish through the activity.

What is/are the problem(s) or issue(s) you want to address in this activity?

Why do you think this is/are a problem(s) or issue(s)?

When or where in the practice, hospital, or patient care do the issues arise?

Who is involved in or impacted by the issues or problems?

What is it that the physicians should take away from the activity and apply in practice?
o

How is this activity going to be structured to facilitate the needed changes or improvements?
o

How would you like to track any potential changes?
Who all is involved in planning or presenting? (List names, titles, roles, etc.)
Are you seeking any pharmaceutical or outside financial support for this activity?