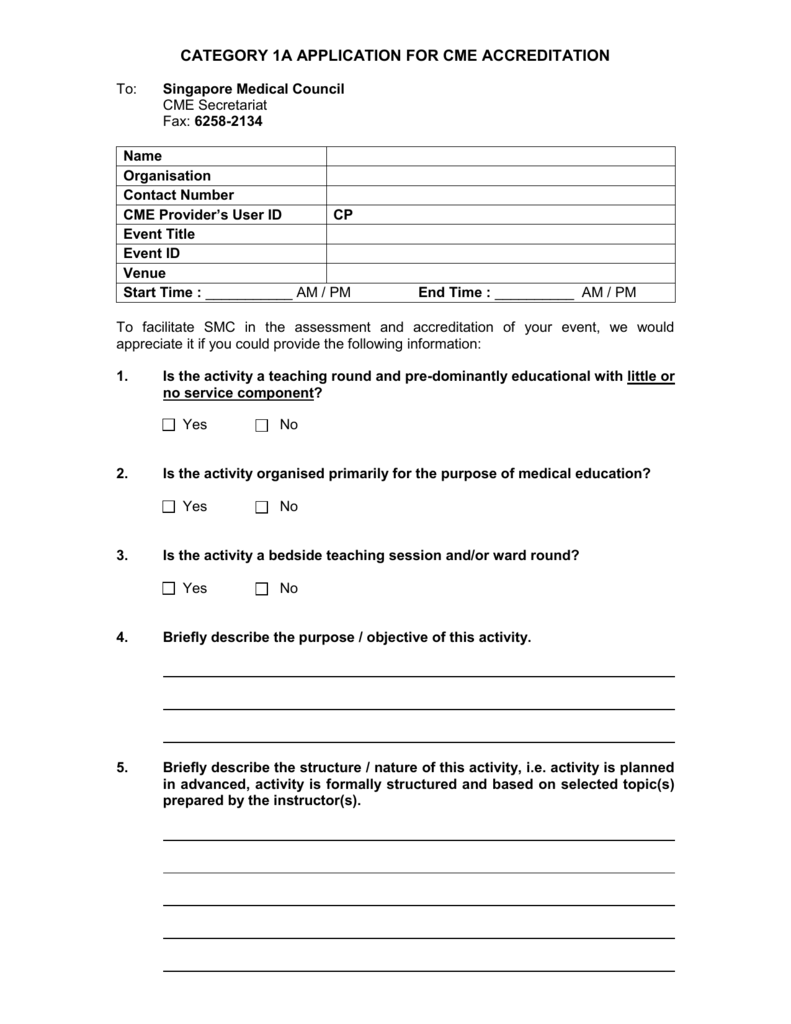 CATEGORY 1A APPLICATION FOR CME ACCREDITATION
To:
Singapore Medical Council
CME Secretariat
Fax: 6258-2134
Name
Organisation
Contact Number
CME Provider's User ID
CP
Event Title
Event ID
Venue
Start Time : ___________ AM / PM
End Time : __________ AM / PM
To facilitate SMC in the assessment and accreditation of your event, we would
appreciate it if you could provide the following information:
1.
Is the activity a teaching round and pre-dominantly educational with little or
no service component?
Yes
2.
Is the activity organised primarily for the purpose of medical education?
Yes
3.
No
No
Is the activity a bedside teaching session and/or ward round?
Yes
No
4.
Briefly describe the purpose / objective of this activity.
5.
Briefly describe the structure / nature of this activity, i.e. activity is planned
in advanced, activity is formally structured and based on selected topic(s)
prepared by the instructor(s).