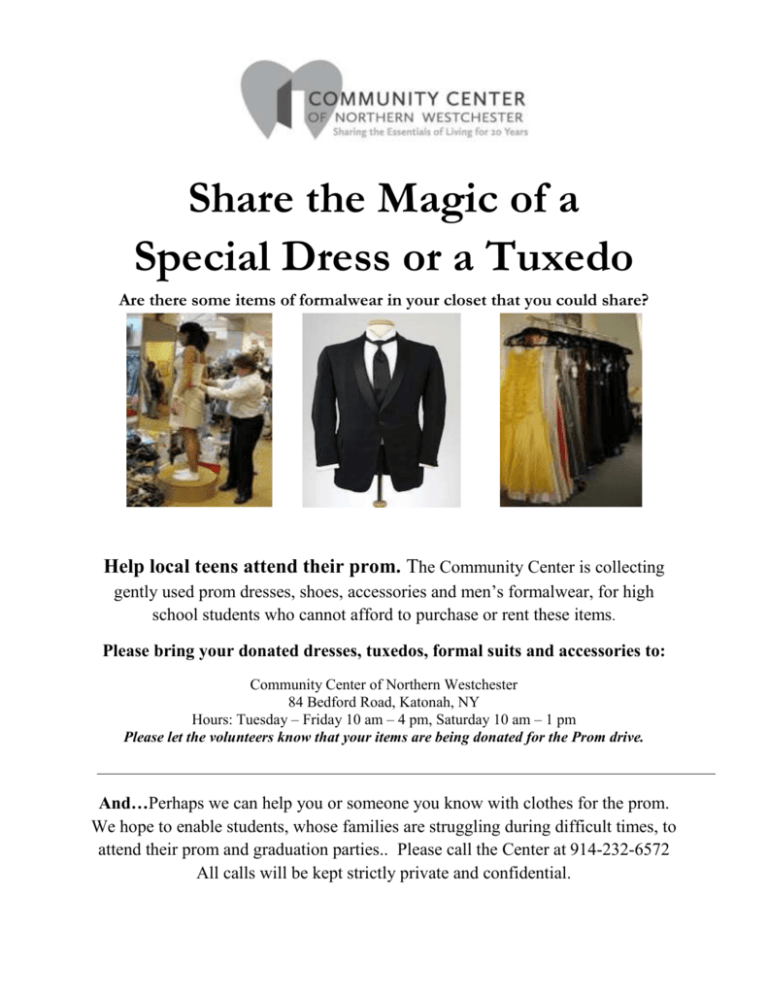 Share the Magic of a
Special Dress or a Tuxedo
Are there some items of formalwear in your closet that you could share?
Help local teens attend their prom. The Community Center is collecting
gently used prom dresses, shoes, accessories and men's formalwear, for high
school students who cannot afford to purchase or rent these items.
Please bring your donated dresses, tuxedos, formal suits and accessories to:
Community Center of Northern Westchester
84 Bedford Road, Katonah, NY
Hours: Tuesday – Friday 10 am – 4 pm, Saturday 10 am – 1 pm
Please let the volunteers know that your items are being donated for the Prom drive.
And…Perhaps we can help you or someone you know with clothes for the prom.
We hope to enable students, whose families are struggling during difficult times, to
attend their prom and graduation parties.. Please call the Center at 914-232-6572
All calls will be kept strictly private and confidential.