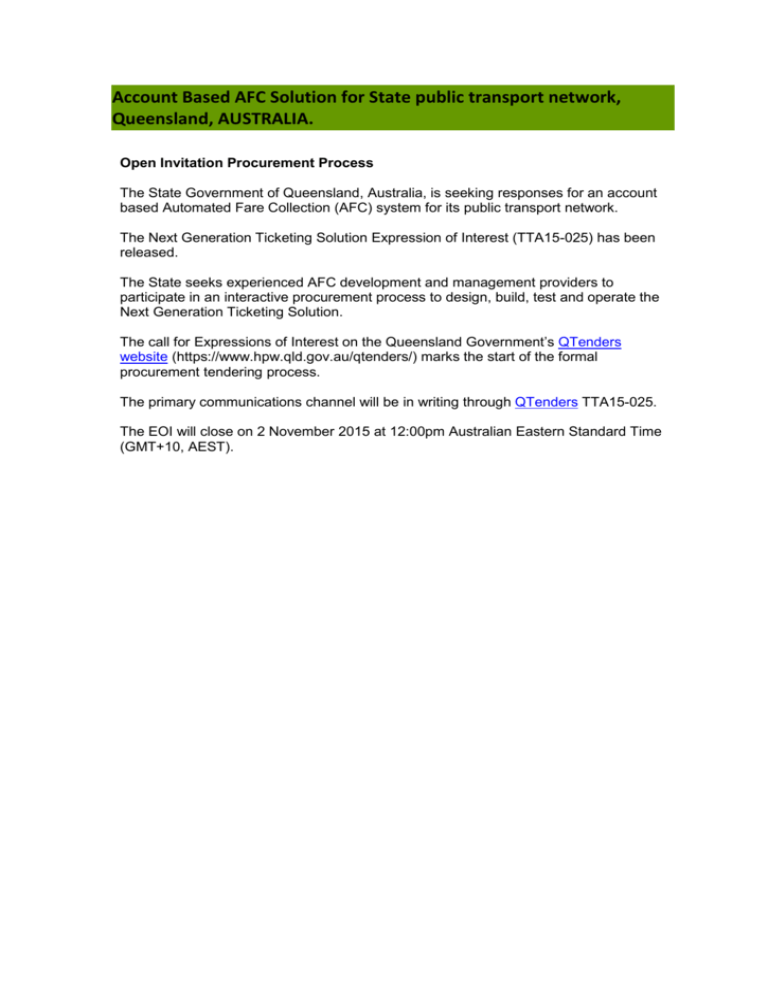 Account Based AFC Solution for State public transport network,
Queensland, AUSTRALIA.
Open Invitation Procurement Process
The State Government of Queensland, Australia, is seeking responses for an account
based Automated Fare Collection (AFC) system for its public transport network.
The Next Generation Ticketing Solution Expression of Interest (TTA15-025) has been
released.
The State seeks experienced AFC development and management providers to
participate in an interactive procurement process to design, build, test and operate the
Next Generation Ticketing Solution.
The call for Expressions of Interest on the Queensland Government's QTenders
website (https://www.hpw.qld.gov.au/qtenders/) marks the start of the formal
procurement tendering process.
The primary communications channel will be in writing through QTenders TTA15-025.
The EOI will close on 2 November 2015 at 12:00pm Australian Eastern Standard Time
(GMT+10, AEST).