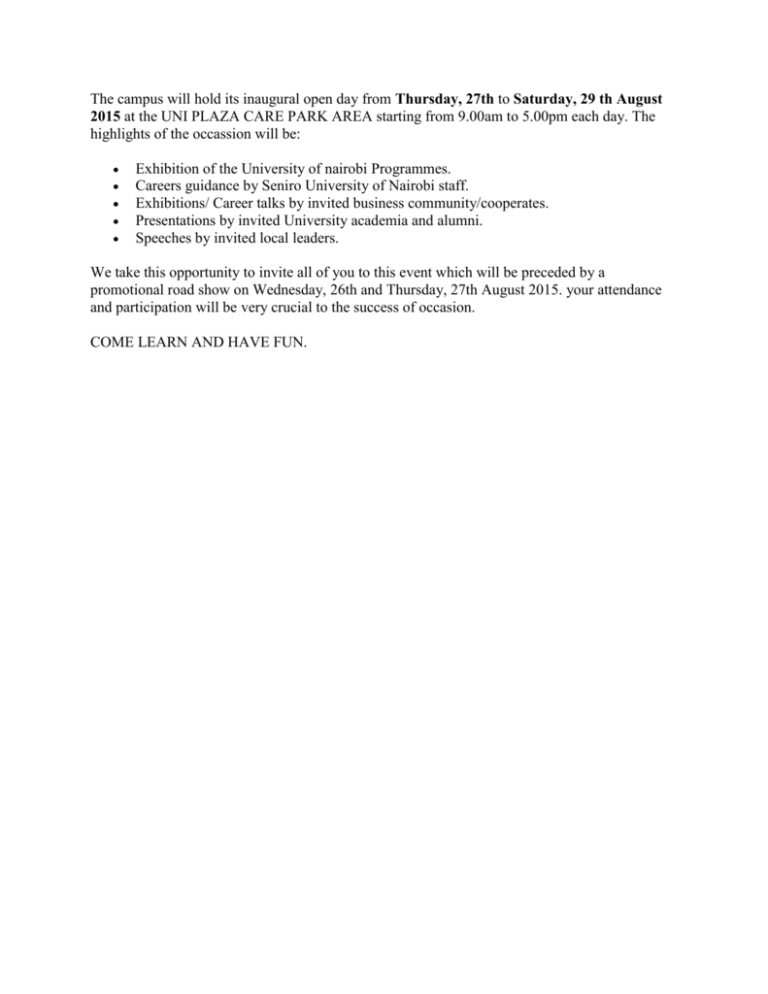 The campus will hold its inaugural open day from Thursday, 27th to Saturday, 29 th August
2015 at the UNI PLAZA CARE PARK AREA starting from 9.00am to 5.00pm each day. The
highlights of the occassion will be:





Exhibition of the University of nairobi Programmes.
Careers guidance by Seniro University of Nairobi staff.
Exhibitions/ Career talks by invited business community/cooperates.
Presentations by invited University academia and alumni.
Speeches by invited local leaders.
We take this opportunity to invite all of you to this event which will be preceded by a
promotional road show on Wednesday, 26th and Thursday, 27th August 2015. your attendance
and participation will be very crucial to the success of occasion.
COME LEARN AND HAVE FUN.