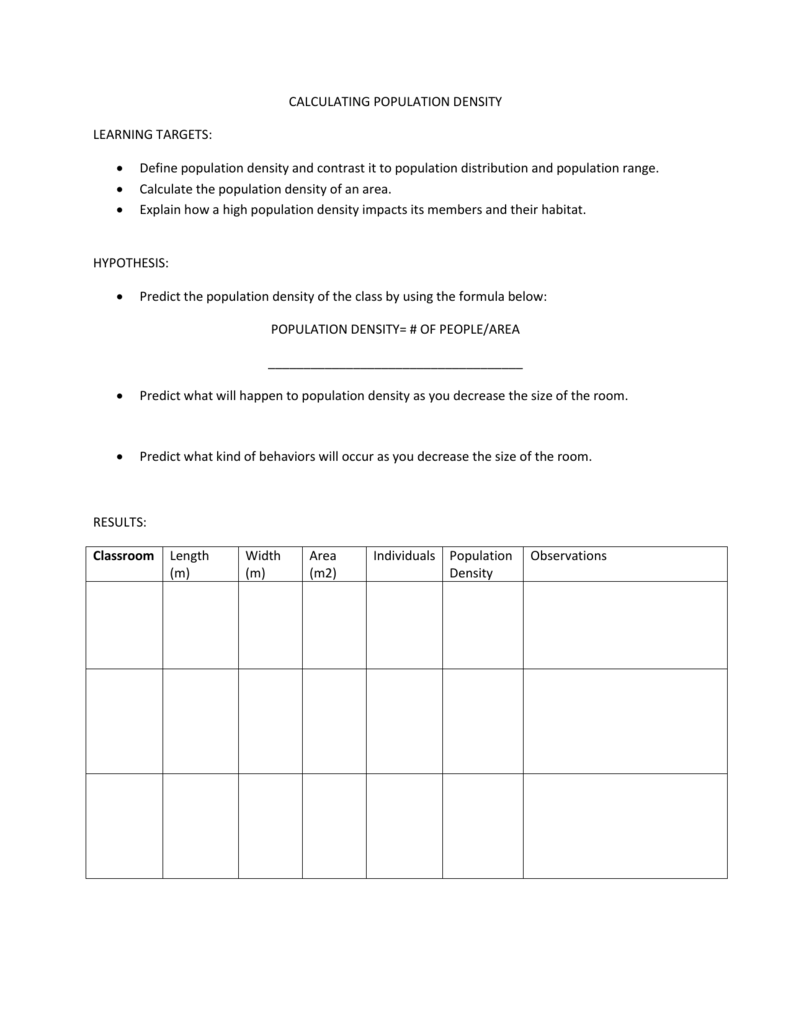 CALCULATING POPULATION DENSITY
LEARNING TARGETS:



Define population density and contrast it to population distribution and population range.
Calculate the population density of an area.
Explain how a high population density impacts its members and their habitat.
HYPOTHESIS:

Predict the population density of the class by using the formula below:
POPULATION DENSITY= # OF PEOPLE/AREA
____________________________________

Predict what will happen to population density as you decrease the size of the room.

Predict what kind of behaviors will occur as you decrease the size of the room.
RESULTS:
Classroom
Length
(m)
Width
(m)
Area
(m2)
Individuals Population
Density
Observations
DISCUSSION:
1.
Explain what happens to the population density as the area gets smaller.
2. Explain three environmental changes that would take place if the population density of a species
doubled.
3. If you were allowed to choose one fourth of the classroom to be confined to, which fourth
would you choose and why?
4. If you had time to plan before your class made the move, how would you reduce the bad results
of high population density?