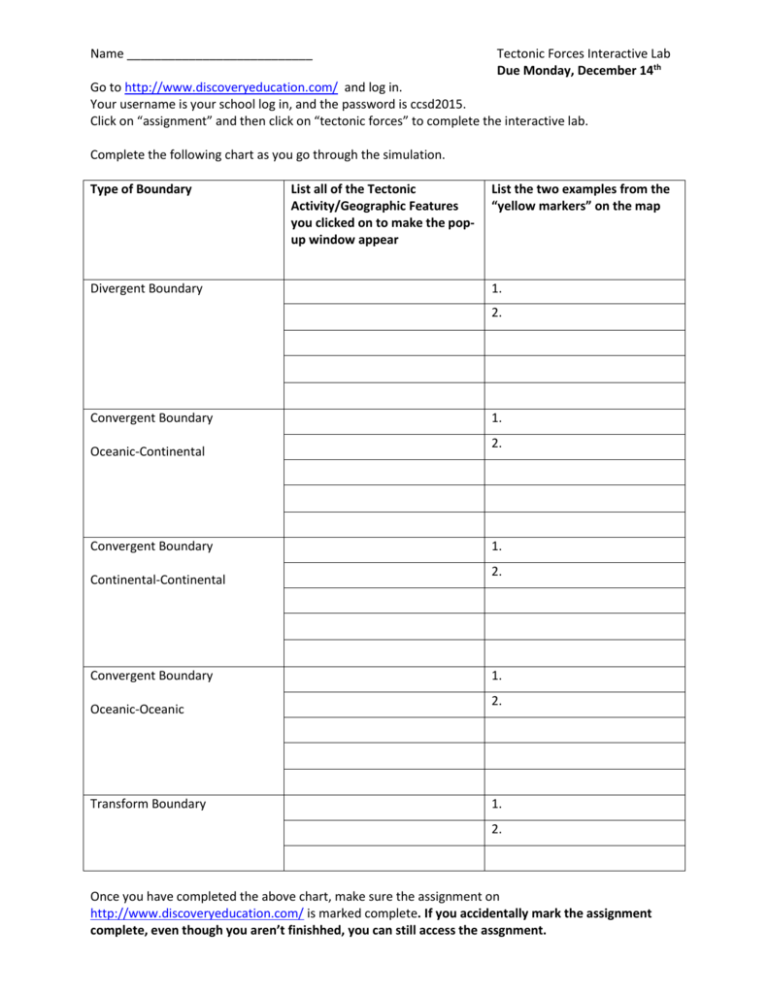 Name ___________________________
Tectonic Forces Interactive Lab
Due Monday, December 14th
Go to http://www.discoveryeducation.com/ and log in.
Your username is your school log in, and the password is ccsd2015.
Click on "assignment" and then click on "tectonic forces" to complete the interactive lab.
Complete the following chart as you go through the simulation.
Type of Boundary
Divergent Boundary
List all of the Tectonic
Activity/Geographic Features
you clicked on to make the popup window appear
List the two examples from the
"yellow markers" on the map
1.
2.
Convergent Boundary
Oceanic-Continental
Convergent Boundary
Continental-Continental
Convergent Boundary
Oceanic-Oceanic
Transform Boundary
1.
2.
1.
2.
1.
2.
1.
2.
Once you have completed the above chart, make sure the assignment on
http://www.discoveryeducation.com/ is marked complete. If you accidentally mark the assignment
complete, even though you aren't finishhed, you can still access the assgnment.