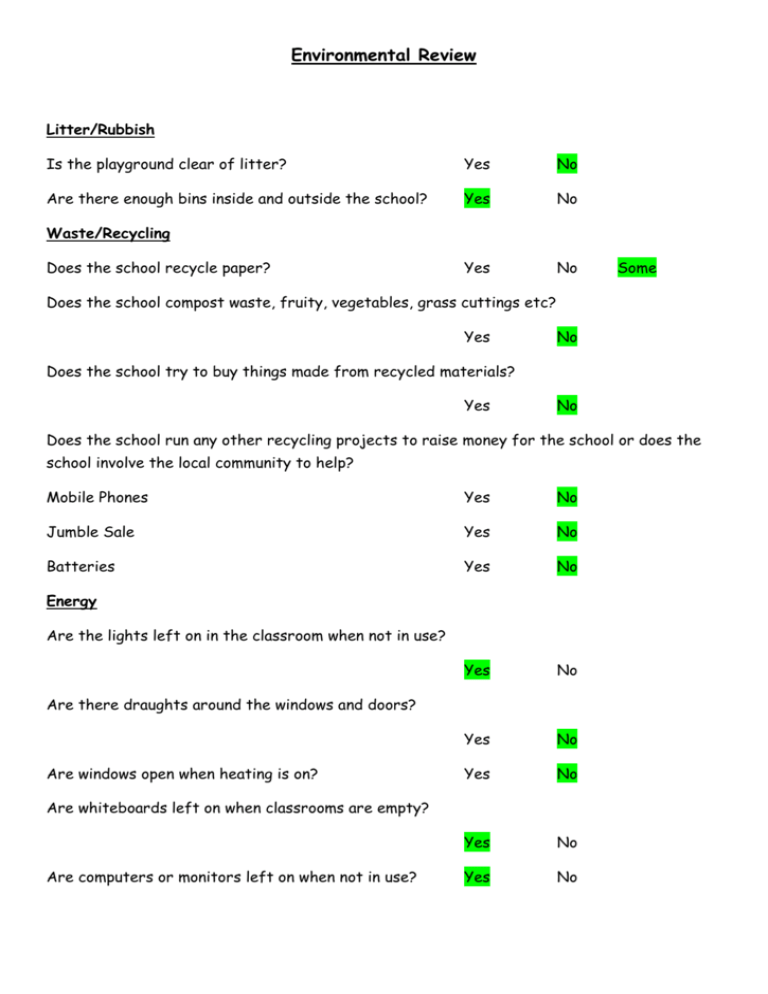 Environmental Review
Litter/Rubbish
Is the playground clear of litter?
Yes
No
Are there enough bins inside and outside the school?
Yes
No
Yes
No
Waste/Recycling
Does the school recycle paper?
Some
Does the school compost waste, fruity, vegetables, grass cuttings etc?
Yes
No
Does the school try to buy things made from recycled materials?
Yes
No
Does the school run any other recycling projects to raise money for the school or does the
school involve the local community to help?
Mobile Phones
Yes
No
Jumble Sale
Yes
No
Batteries
Yes
No
Yes
No
Yes
No
Yes
No
Yes
No
Yes
No
Energy
Are the lights left on in the classroom when not in use?
Are there draughts around the windows and doors?
Are windows open when heating is on?
Are whiteboards left on when classrooms are empty?
Are computers or monitors left on when not in use?