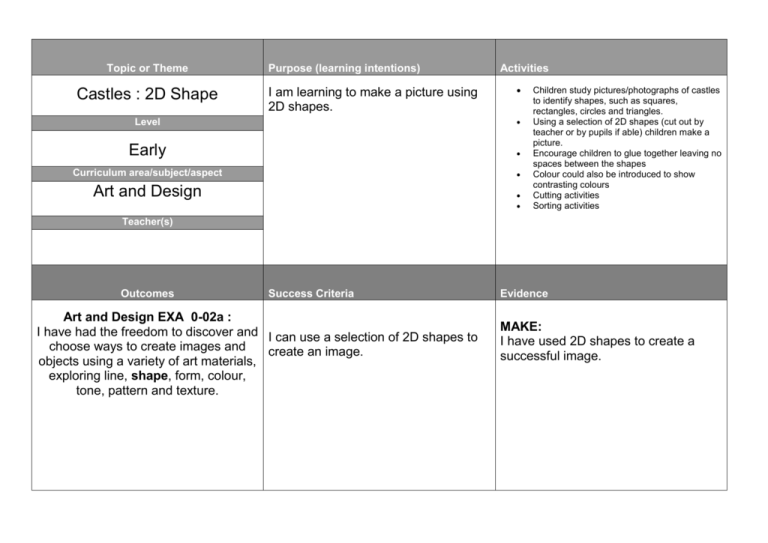 Topic or Theme
Castles : 2D Shape
Purpose (learning intentions)
I am learning to make a picture using
2D shapes.
Activities

Level

Early

Curriculum area/subject/aspect

Art and Design


Children study pictures/photographs of castles
to identify shapes, such as squares,
rectangles, circles and triangles.
Using a selection of 2D shapes (cut out by
teacher or by pupils if able) children make a
picture.
Encourage children to glue together leaving no
spaces between the shapes
Colour could also be introduced to show
contrasting colours
Cutting activities
Sorting activities
Teacher(s)
Outcomes
Success Criteria
Art and Design EXA 0-02a :
I have had the freedom to discover and I can use a selection of 2D shapes to
choose ways to create images and
create an image.
objects using a variety of art materials,
exploring line, shape, form, colour,
tone, pattern and texture.
Evidence
MAKE:
I have used 2D shapes to create a
successful image.