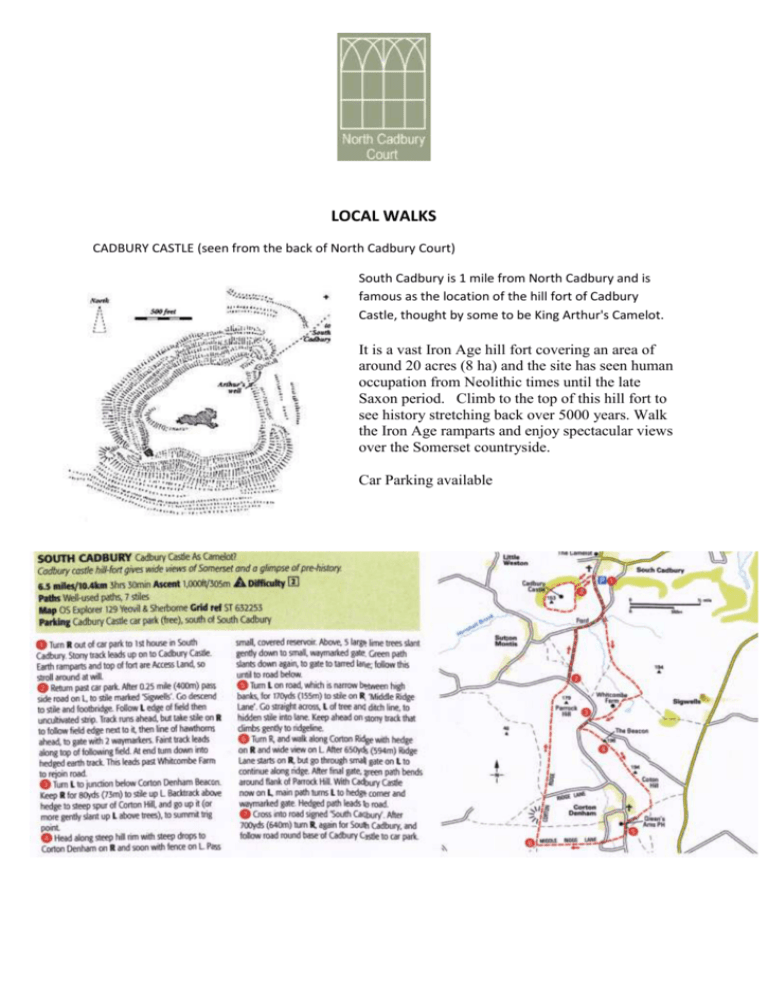 LOCAL WALKS
CADBURY CASTLE (seen from the back of North Cadbury Court)
South Cadbury is 1 mile from North Cadbury and is
famous as the location of the hill fort of Cadbury
Castle, thought by some to be King Arthur's Camelot.
It is a vast Iron Age hill fort covering an area of
around 20 acres (8 ha) and the site has seen human
occupation from Neolithic times until the late
Saxon period. Climb to the top of this hill fort to
see history stretching back over 5000 years. Walk
the Iron Age ramparts and enjoy spectacular views
over the Somerset countryside.
Car Parking available
THE CORKSCREW
A road walk around the lanes surrounding North Cadbury. Turn right out of the gate, walk for
approx. half a mile, turn left by the cottage with a conservatory on the side. Keep going left in a loop
which brings you back to NCC.