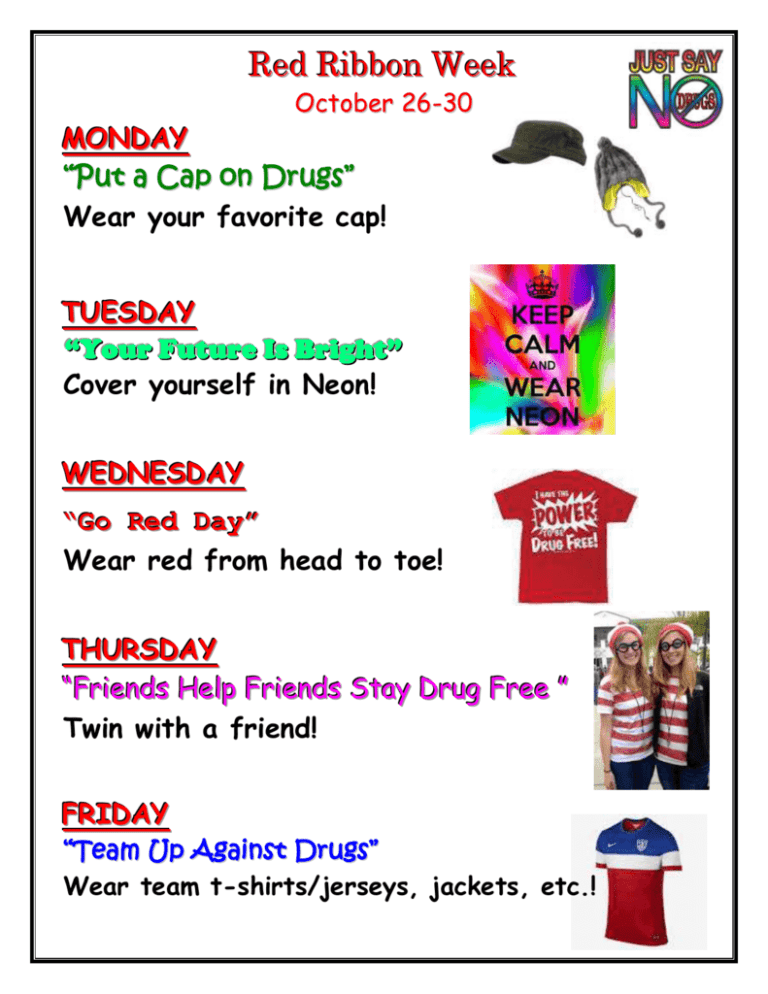 Red Ribbon Week
October 26-30
MONDAY
"Put a Cap on Drugs"
Wear your favorite cap!
TUESDAY
"Your Future Is Bright"
Cover yourself in Neon!
WEDNESDAY
"G o Red Day"
Wear red from head to toe!
THURSDAY
"Friends Help Friends Stay Drug Free "
Twin with a friend!
FRIDAY
"Team Up Against Drugs"
Wear team t-shirts/jerseys, jackets, etc.!