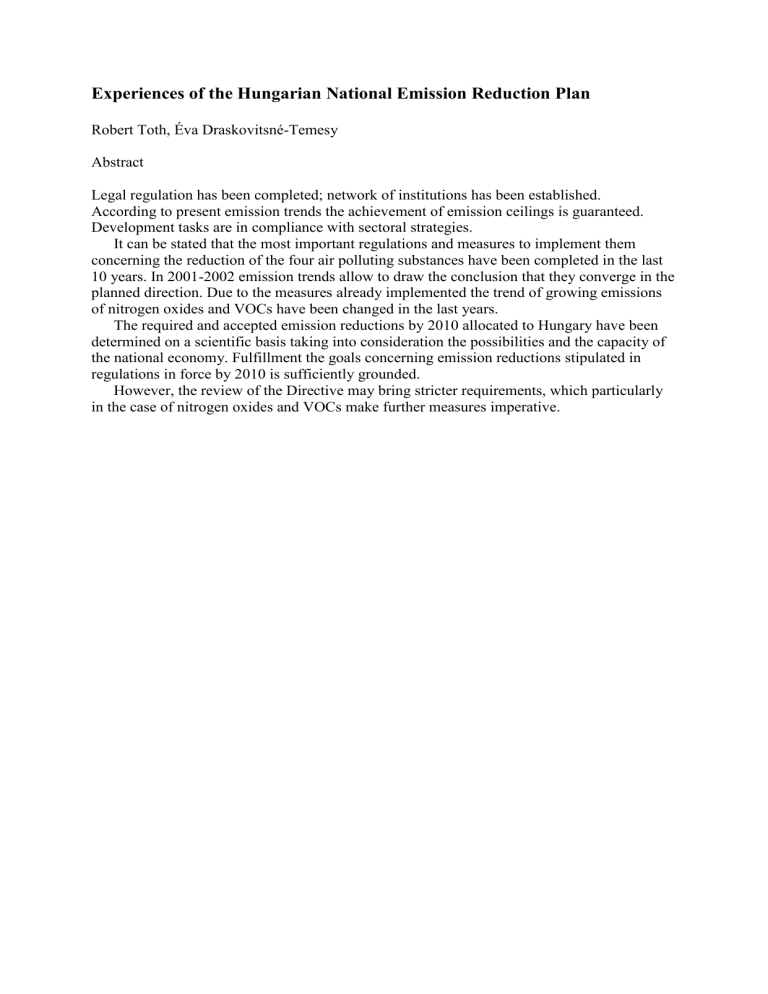 Experiences of the Hungarian National Emission Reduction Plan
Robert Toth, Éva Draskovitsné-Temesy
Abstract
Legal regulation has been completed; network of institutions has been established.
According to present emission trends the achievement of emission ceilings is guaranteed.
Development tasks are in compliance with sectoral strategies.
It can be stated that the most important regulations and measures to implement them concerning the reduction of the four air polluting substances have been completed in the last
10 years. In 2001-2002 emission trends allow to draw the conclusion that they converge in the planned direction. Due to the measures already implemented the trend of growing emissions of nitrogen oxides and VOCs have been changed in the last years.
The required and accepted emission reductions by 2010 allocated to Hungary have been determined on a scientific basis taking into consideration the possibilities and the capacity of the national economy. Fulfillment the goals concerning emission reductions stipulated in regulations in force by 2010 is sufficiently grounded.
However, the review of the Directive may bring stricter requirements, which particularly in the case of nitrogen oxides and VOCs make further measures imperative.