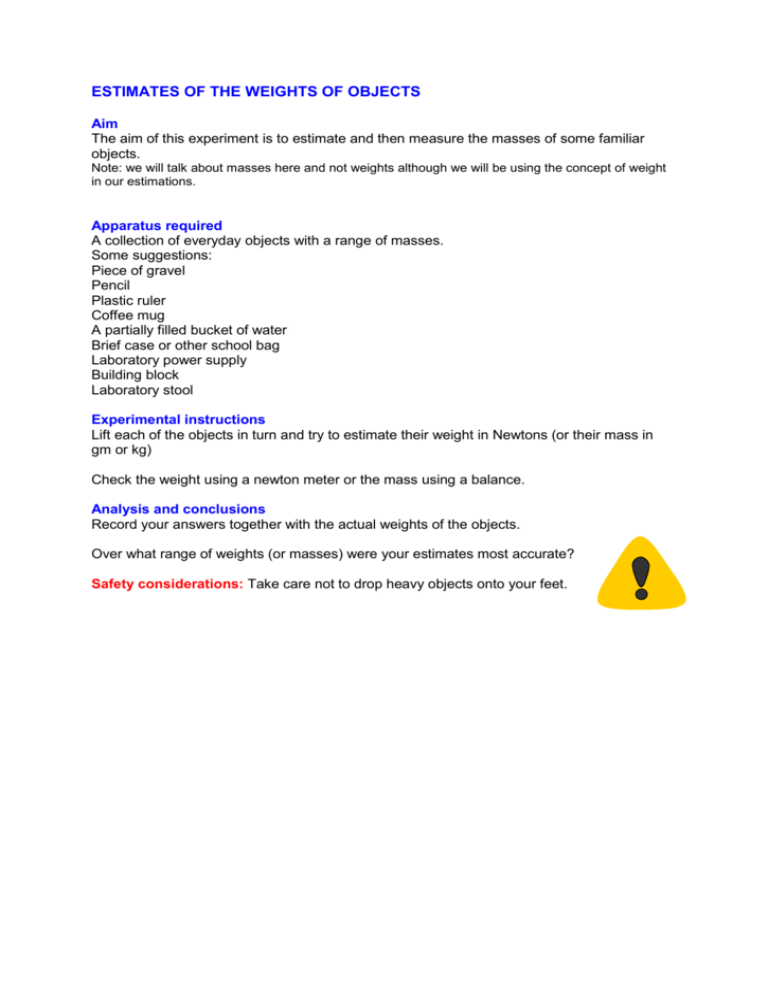 ESTIMATES OF THE WEIGHTS OF OBJECTS
Aim
The aim of this experiment is to estimate and then measure the masses of some familiar
objects.
Note: we will talk about masses here and not weights although we will be using the concept of weight
in our estimations.
Apparatus required
A collection of everyday objects with a range of masses.
Some suggestions:
Piece of gravel
Pencil
Plastic ruler
Coffee mug
A partially filled bucket of water
Brief case or other school bag
Laboratory power supply
Building block
Laboratory stool
Experimental instructions
Lift each of the objects in turn and try to estimate their weight in Newtons (or their mass in
gm or kg)
Check the weight using a newton meter or the mass using a balance.
Analysis and conclusions
Record your answers together with the actual weights of the objects.
Over what range of weights (or masses) were your estimates most accurate?
Safety considerations: Take care not to drop heavy objects onto your feet.