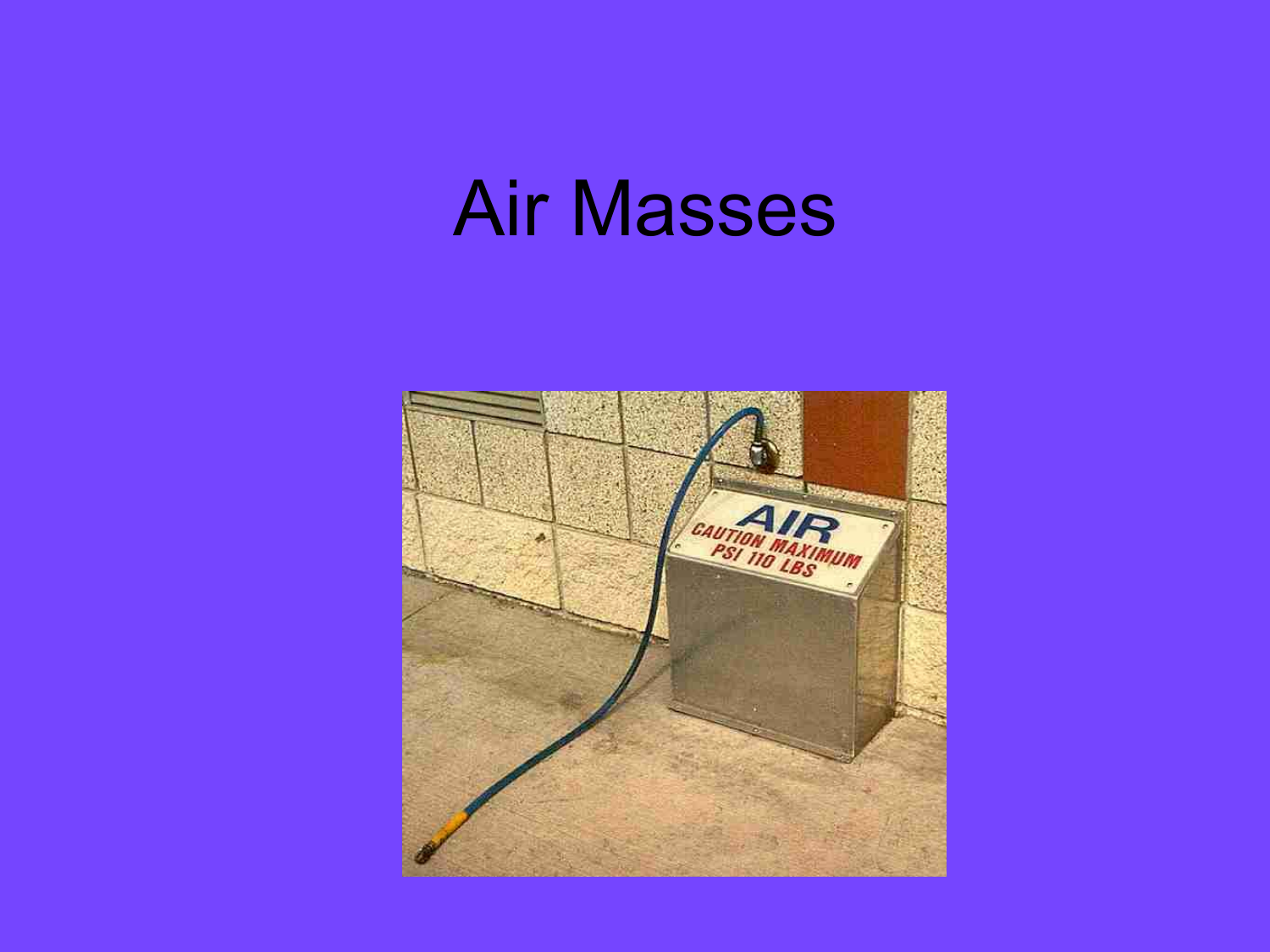 Air Masses
What should I wear?
What clothes for which wind?
Air Masses
• An air mass forms when air remains stationary over a place for several days. During this time it picks up the temperature and moisture characteristics of that area.
Definition
• An air mass is a body of air with similar temperature and moisture characteristics.
• We have very unpredictable weather because we have four air masses affecting us.
Air Mass TTG Questions (see w/sheet for explanation)
1.
2.
3.
4.
5.
6.
7.
8.
9.
10.
11.
12.
Snowploughs are on alert.
Temperatures are freezing but there is not a cloud in the sky.
Its cold but not a white Christmas On geography field trip your teacher talks about 'Warm rain!' The weeds just love this weather!
Many people's water pipes are bursting Ireland is called the 'Emerald Island' Ski Lifts open in the Highlands near Inverness Cambridge has a hose pipe ban Sahara dust is found in the South of England London is having warmer weather than Edinburgh The phrase 'Always wet in the west '