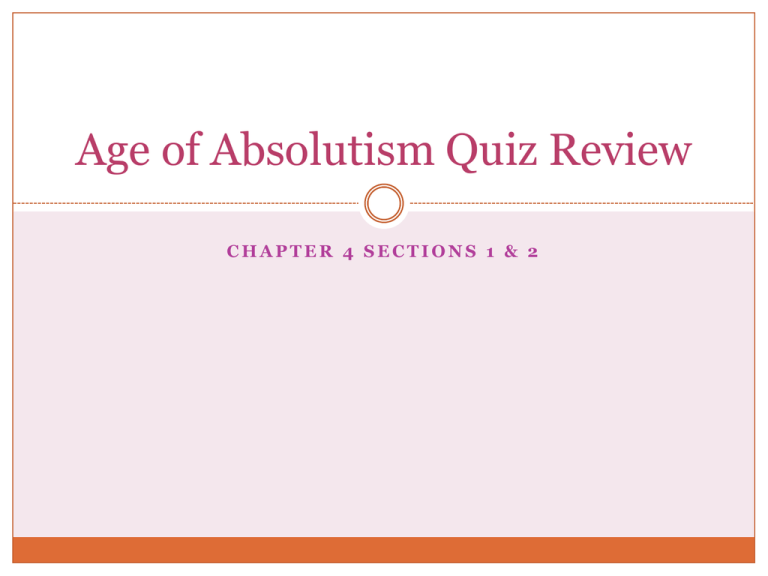 Age of Absolutism Quiz Review
CHAPTER 4 SECTIONS 1 & 2
What number is II?
What number is IX?
What number is XIV?
What is an absolute
monarch?
What was divine right?
When was the Age of
Absolutism?
What was the term for
when Philip ruled Spain?
(hint: "Spain's _____ ____")
For how many years did
King Philip rule?
Who was a Huguenot?
How old was Louis XIV
when he became King?
How many years did
Louis XIV have absolute
power?
What was Versailles?
What was the levee?
What was the symbol of
King Louis XIV?
Who was Cardinal
Richelieu?
Who was Jean-Baptist
Colbert?
Why did the Dutch and
the English want to
maintain a balance of
power?