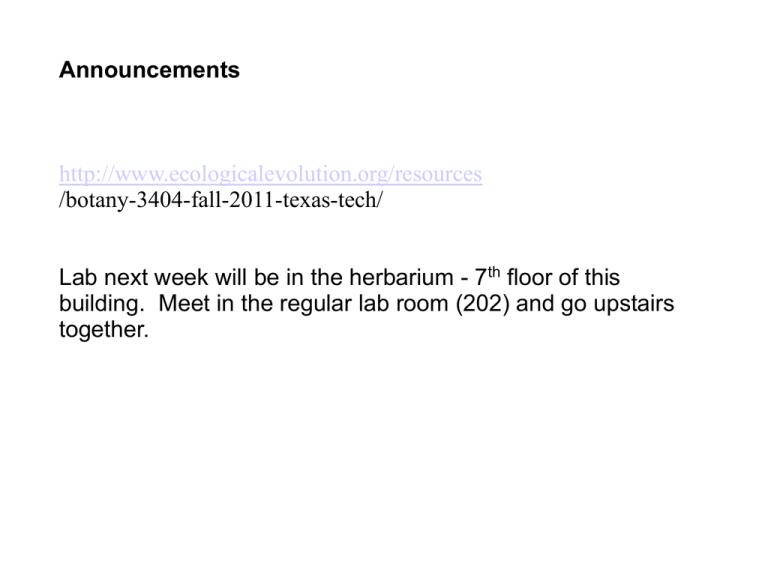 Announcements
http://www.ecologicalevolution.org/resources
/botany-3404-fall-2011-texas-tech/
Lab next week will be in the herbarium - 7th floor of this
building. Meet in the regular lab room (202) and go upstairs
together.
Classification Recap
Ranked vs. Rankless
The species binomial is based upon
the 'type specimen' system.
A species is just a hypothesis, often
based on purely morphological
evidence.
The purpose of classification is to
reliably transmit information.
Seed morphology
Coconut embryo
Soybean seed
Stem morphology
Node vs. Internode
Stipule
Spines? Bark? Pith?