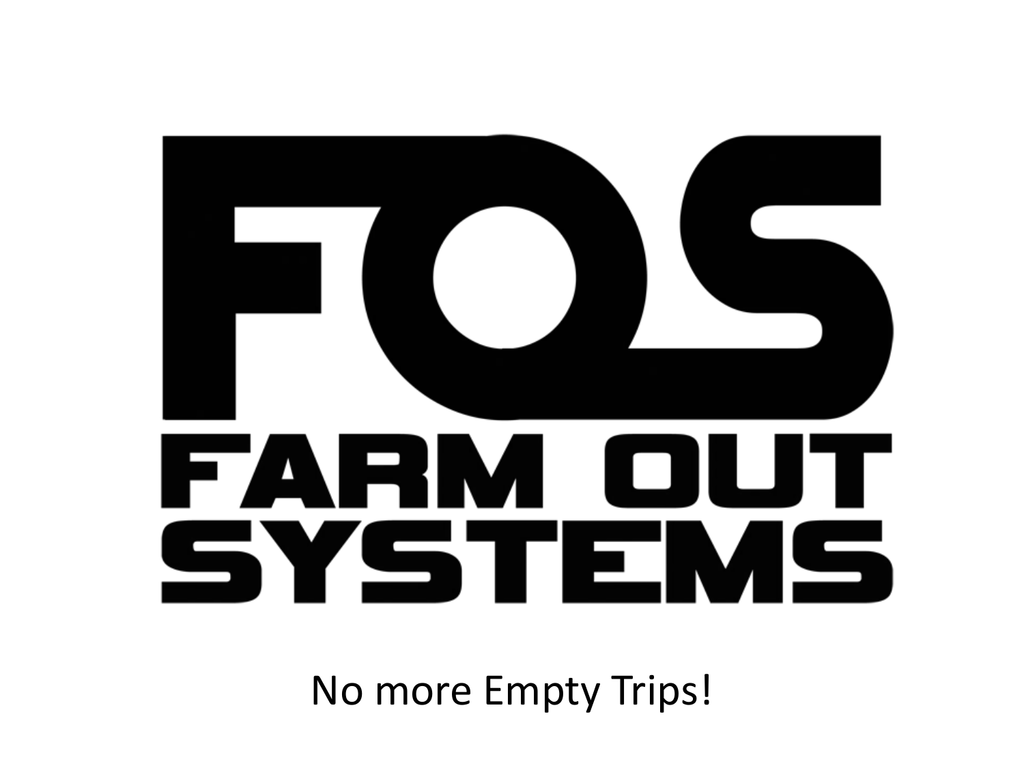 No more Empty Trips!
Farm Out: The Old Way
• Time Consuming
– Due Diligence required
– Multiple quotes = diminishing returns
• Loss Profit
– May even lose money
Farm Out: The New Way!
• Synergy – B2B
• Simple
– Online
• Time Saving
• Increase Profit
Here's how it works:
Farming Out
Bidding
Enter a Trip to be Farmed Out
Vendors See an Available Trip
World Carriages
Karr
Atlas Limousine
Avanti
Jordan Limousine
Bid Entered
Review Bids
Accept Bid
Full Details
Vendor Documents
Benefits
• A
• B
• C
Questions?