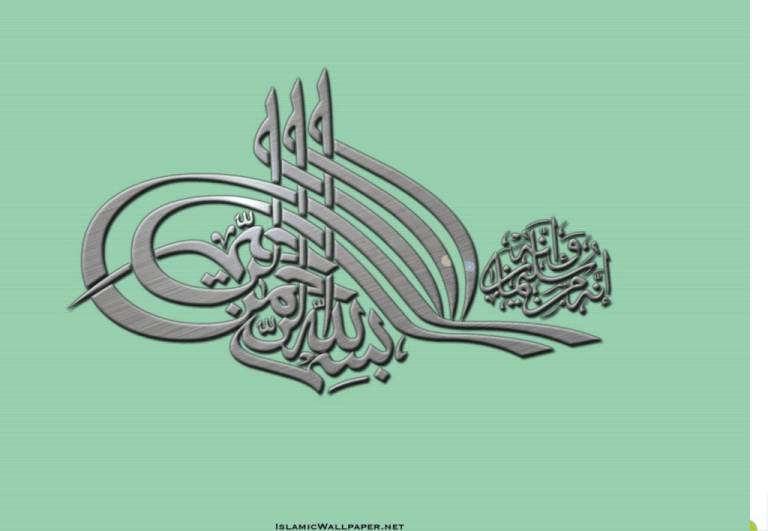 PRESENTED TO:
Mam. Ammara Ikram
Presented By:
Muhammad Ajmal (BIT-07-12)
Shahbaz Hussain (BIT-07-26)
Sultan Salahuddin (BIT-07-46)
Muhammad Faisal (BIT-07-49)
Department Of Computer Science
Bahauddin Zakariya University
Multan
INTRODUCTION
Wateen Telecom is a Pakistani telecommunication
company based in Lahore, Pakistan and is a sister
concern of Warid Telecom
Wateen Telecom is the Abu Dhabi Group's latest
communication investment in Pakistan.
This network will become one of the largest of its kind
in the world.
INTRODUCTION
Wateen Telecom is the Abu Dhabi Group's latest
venture in Pakistan.
After the successful launch of Warid Telecom in
Pakistan
which has a subscriber base of over 10 million
customers in 145 cities
Wateen Telecom has been set up to become the
leading "Carrier's Carrier" providing services based on
quality, reliability and affordability in the
communication and media sector
Wateen is committed to bring Next Generation
services to your doorstep... today.
Vision
To launch Pakistan into the 21st century digital
revolution by providing complete communication
solutions to Telecom Operators, Corporate,
Consumers and to be the leading "Carriers' Carrier"
by creating a world-class cutting-edge network to
deliver a broad range of reliable, affordable and
quality customer-centric services.
Mission
To provide affordable communication services
that meets and exceeds customers' requirements
To deliver high-quality, flexible and innovative
solutions that are cost effective and conducive
To provide complete customer satisfaction on
time, every time
Corporate Values
Simplicity Practical and easy-to-use Satisfaction
Customer satisfaction is foremost Quality Premier
services; no compromises Innovation Always at
par with the latest technology Honesty Practice
what we preach: integrity, ethics and open
communication
4p's
Products
Place
Price
Promotion
Our Network
WiMAX
DTH
Metro Rings
HFC
VSAT
PRODUCTS
There are three different technologies in wireless
communication;
a) Buckeye
b) Jupiter
c) Wolverine
Buckeye
Jupiter
Wolverine
PLACE
Abbott Abad
Jhelum
R.Y. Khan
Bahawalpur
Karachi
Sahiwal
D.I. Khan
Lahore
Sargodha
Faisalabad
Multan
Sheikhupura
Gujranwala
Okara
Sialkot
Gujarat
Peshawar
Sukhur
Hyderabad
Quetta
Islamabad
Rawalpindi
The Status of Deployments
Points of Presence on the Long Haul
network for Telehousing and Disaster
Recovery Sites
Fiber Metro Connectivity in 17
Cities
WiMAX Access in 22 Cities
(expanding within the year to more
than 100 cities)
Mardan
Peshawar
Nowshera
Abbotabad
Kohat
Taxila
Ahmedbanda
Bannu
Karak
Satellite Connectivity
IMS Based Services
Service Intelligence
D I Khan
Bhakkar
Quetta
Islamabad
Gujar Khan
Jhelum
Kharian
Gujrat
Mianwali
Sialkot
Sargodha
Wagah
Gujranwala
Chiniot
Lahore
Jhang
Raiwind
Faisalabad
Kasur
Gojra
Pattoki
T T Singh Sahiwal
Okara
Pakpattan
Chichawatni
Mandi
Bahauddin
Khushab
Layyah
Khanewal
Kot Addu
Qureshi Chowk
Mach
D G Khan
Burewala
Multan
Vehari
Muzaffargarh
Mailsi
Fazilpur
Sibbi
Lodhran
Rojhan
Khandkot
Dera Murad Jamali
Jacobabad
Bahawalpur
Liaquatpur
Rahim Yar Khan
Dharki
Shikarpur
Sukkur
Larkana
Amirabad
CPE
Dadu
Nawabshah
Kalri
Jamshoro
Nooriabad
Hyderabad
Karachi
Thatta
Legacy Circuit
Switched Network
Arifwala
CPE
Internet
Technical Considerations
Coverage & Capacity
Coverage
 Coverage at the right place
 Indoor penetration
 Site Selection (applicable to
site sharing environments)
 Educating the Business
Stakeholders
Technical Considerations
Coverage & Capacity
Capacity
 Availability of spectrum
 Bandwidth control at access layer
 Acceptable User Experience
PRICE
Wateen Telecom Launches WiMAX to 17
Cities in Pakistan in Nine Months.
Equipment & Add-Ones Price List:
Indoor CPE
14,100
Outdoor CPE
18,900
UPS
4,100
IAD 8 PORT
12,100
IAD 4 PORT
9,000
ATA 2 PORT
3,500
PRICE
Rent:
 Subscription fee (One time only)
Rs. 999 Applicable to 15 GB Internet+ any
telephony tariff
Rs. 1,499
Applicable to 10 GB Internet+ any
telephony tariff
Rs. 2,499
Applicable to 5 GB Internet+ any
telephony tariff
Use *CPE for Rs. 99against refundable security
deposit of Rs. 2,000
*Rs. 500 for installation apply
Buy
Subscription fee (One time only)
Rs. 3,999
Applicable to 15 GB Internet+ any
telephony tariff
Rs. 4,999
Applicable to 10 GB Internet+ any
telephony tariff
Rs. 5,999
Applicable to 5 GB Internet+ any
telephony tariff
*Rs. 500 for installation apply
Packages
Wcard
Internet
telephony
Packages
Internet
GB
256Kbps
512Kbps
768Kbps
1Mbps
5
499
599
699
799
10
899
999
1,099
1,199
15
1,299
1,399
1,499
1,599
Telephony

Go Green
 Ever Green
 Ever Green Unlimited
Telephony
Go Green
Ever Green
Ever Green
Unlimited
Line Rent per
month
90
150
270
Wateen-toWateen
0.50
0.40
Free
Other Landline
0.50
0.40
0.40
Mobile
0.50*
0.40*
0.40*
UK(LL), USA & 0.50
Canada
0.50
0.40
UK (Mobile)
4.99
4.99
4.75
UAE & Saudi
Arabia
4.50
4.50
3.99
Afghanistan
7.50
7.50
6.99
Wateen
Wateen at home
Wateen at office
Wateen at Home
Wateen online vido solution
You can monitor your home
security
Alarm
Online games
Wateen at Home
Wireless Broadband Internet





No tied up lines
No long waits
No problem
Always on'High sapeed
Vist your favorite websites faster
Wateen at office
Any previously records
Television for security
Video recording
PROMOTIONS
FASHION SHOWS
ADVERTISEMENTS
DIFFERENT OFFERS
Technology Choice
Wireline or Wireless
Very few and low quality copper lines available
Wireless access networks are faster and comparatively
more cost effective to rollout
Wireless medium is a preferred choice in emerging
countries due to lack of effective town planning
No need for "time consuming" Right of Way to install
network
WiMAX has the potential to deliver more bandwidth
than other WLL technologies
Standards track end-to-end flat IP architecture allows
rapid introduction of new services
Green field operators
Strategies for Mass Market Adoption
Bundled Pricing
 Services
 CPE
 Installation
Availability of affordable CPE
 DSL modem is now available at approx
$25 whereas WiMAX CPE is still around
$150-200 mark
 Only way to drive down CPE cost is faster
adoption of WiMAX globally
 Eco-system is gaining momentum
 Focus on IOT between equipment
vendors and device manufacturers
Extension of costing savings to end
customers
Competitors
Monilink JAZZ
PTCL WIRELESS (Vfone)
SWOT analysis
With the collaboration of Motorola, they plan on
deploying a WiMax country-wide network across
Pakistan.
Wateen also envisions the provisioning of Direct-toHome television services for Pakistani viewers.
Wateen uses MOTOwi4 WiMAX by Motorola.
Other partners include Cisco, and Intel.
Wateen is giving CPEi 600 & CPEi 300 to its indoor
usage while CPEo400 for outdoor usage to its
customers.
Strengths
Wateen Telecom's current goals are to be set up
as the leading "Carrier's Carrier".
Coverage
Capacity
investment
MANAGEMENT
Motorola Inc. announced that it has signed a
nationwide managed services contract with Wateen
Telecom-Pakistan, part of Warid Telecom
International,
to drive the design and implementation of a
MOTOwi4 nationwide wireless broadband voice and
data network in Pakistan,
with initial network deployment expected to be
completed during the second half of 2006.