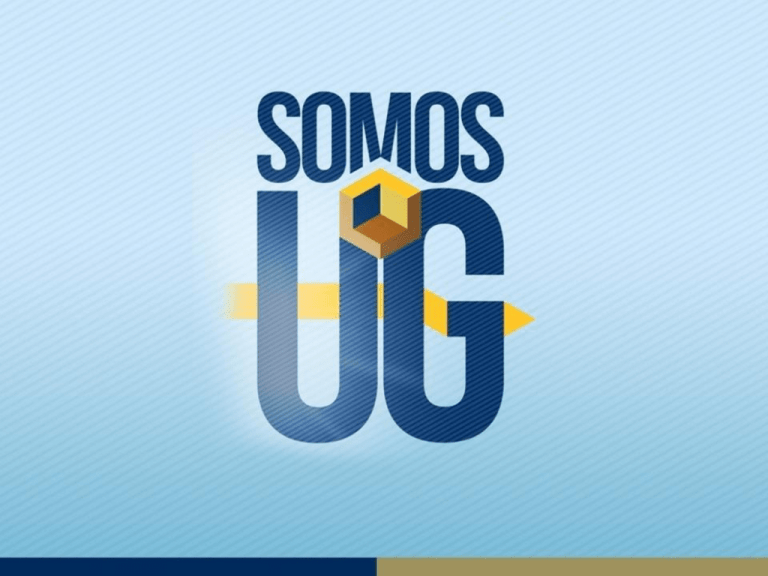 University of
Guanajuato
MEXICO FAST FACTS
Area
Total; 1,964,375 sq.km
Land boundaries
Total: 4,353 km
Border countries
Belize: 250 km, Guatemala 962 km,
USA 3,141 km
Coast line
9,330 km
Climate
From tropical to desert
Natural Resources
Petroleum, silver, copper, gold, lead
zinc, natural gas and timber
Land use
Arable land 12.98%; permanent crops
1.36%, other 85.66% (2011)
Total renewable
water resources
457.2 cu km (2011)
Population
116,220,947 (Jul 2013)
https://www.cia.gov/library/publications/the-world-factbook/geos/mx.html
http://www.inegi.org.mx/
MEXICO FAST FACTS
Urban areas
population
Administrative
Divisions (States)
World Heritage
sites
Biosphere reserves
Mexico city (Capital, 19.319 million).
Guadalajara 4.338 million;
Monterrey 3.838 million;
Puebla 2.278 million;
Tijuana 1.629 million. (2009)
Leon 1.4 million (7th place)
31 states and 1 Federal District
Total 31. Guanajuato 2: Guanajuato
city and San Miguel de Allende city.
Total 41; Sierra Gorda (2001) part is in
Guanajuato State (Xichú).
https://www.cia.gov/library/publications/the-world-factbook/geos/mx.html
http://www.inegi.org.mx/
Here we are:
The State of Guanajuato
•
http://www.unesco.org/eri/cp/factsheets/MEX_facts_figures.pdf
Guanajuato Facts
Total surface
30,684.44 sq. km
(Mx: 1,959,247.98 sq. km)
Population
5,486,372
Migrants
1.6 (recent in 2010)
Inmigrants
1.9 (recent in 2010)
From:http://www3.inegi.org.mx/sistemas/mexicocifras/default.aspx?e=11; 12/06/2013
The state of Guanajuato is ranked in Mexico as the....
6th most populous
4th the largest number of municipalities
with more than 100 000 inhabitants (14)
6th in labor force and employment
7th economy
6th in companies and 9th in added value
http://sde.guanajuato.gob.mx/
The University of Guanajuato facts
Multi-campus: UG has four campuses in the State of Guanajuato
Campus
Guanajuato
Campus
León
Educación
Superior
Nivel Medio
Superior
Campus
CelayaSalvatierra
Campus
IrapuatoSalamanca
CAMPUS AND DIVISIONS
CELAYASALVATIERRA
Health &
Engineering
Social Sciences
&
Administration
GUANAJUATO
Social
Sciences &
Humanities
Natural &
Exact
Sciencies
Architecture,
Art &
Design
IRAPUATOSALAMANCA
LEÓN
Life Sciences
Sciences &
Engineering
Engineering
Health
Sciences
Social
Sciences &
Humanities
Engineering
Economy and
Administration
Law, Politics &
Government
High School System
UG EDUCATION HIGHLIGHTS
Academic programs
(169)
Faculty members
(2,357)
Student population
(32,024)
Doctorate: 20
Masters: 35
Bachelor: 81
Graduate Specialization: 26
Terminal High School: 6
High School: 1
Full-time: 863
Part-time 69
Fixed-term contract: 1,425
Doctorate: 396
Master: 1,344
Graduate Specialization: 958
Total graduate: 2,698
Bachelor: 17,956
Total B.Sc., M.Sc. & D.Sc.: 20,654
Terminal High School: 194 (Music programs)
High School: 11,176.
TOTAL: 32,024
From: UG annual report 2012-2013.
GRADUATE PROGRAMS REGISTERED BY CONACYT
Guanajuato Campus
Doctorate in Architecture (Multi-institutional)
Master in Arts
D.Sc. & M.S. in Philosophy
Irapuato-Salamanca Campus
D.Sc. & M.Sc.** in Electrical Engineering
D.Sc. & M.Sc. in Mechanical Engineering
M.S. in History
M.Sc. in Biosciences
M.S. in Hispano-american literature
M.Sc. in Livestock production
D.Sc. & M.S. in Astrophysics
D.Sc. & M.Sc. In Biology
Master in Chemical engineering
D.Sc. & M.Sc. in Chemistry
D.Sc. & M.Sc. in Water Sciences
Specialty in Construction Economics
Master in Management
Master in Economics
Doctorate in Law (Multi-institutional)
Celaya-Salvatierra Campus
D.Sc. & M.Sc. In Nursing Sciences
Leon Campus
D.Sc. & M.Sc.** in Physics
D.Sc. & M.Sc. in Medical Sciences
D.Sc. in Clinical Research
D.Sc. in Psychology (Multi-institutional)
Specialty in Spine Surgery
Specialty in Geriatrics
**Programs hold international accreditation by CONACYT
From: www.daip.ugto.mx
Quality Standards
Members in National System of Researchers (CONACYT) : 322
(Second place among HEI in México)
Faculty members holding PROMEP profile (Ministry of Education): 519
Certified administrative processes (ISO 9001-2008): 471
Externally evaluated programs: 39
Student population enrolled in evaluated programs: 78%
(Ministry of Education awarded a recognition in 7 consecutive occasions)
From: UG annual report 2012-2013.
According to the SCIMAGO 2012 Iberoamerican Ranking, for its scientific
papers published in the years from 2006 to 2010
UG ranks :
111th of 1,635 institutions in Latin America and Spain.
58nd
of 1,254 institutions in Latin America.
9th of the 369 institutions in Mexico.
In addition, among Mexican institutions with over 1000 scientific
publications, it has the highest rate of international collaboration.
UG foster research and technological activities.
The State of Guanajuato counts on 682 researchers,
335 out of them work at the Universidad de
Guanajuato.
Around 160 million pesos are granted by CONACYT,
CONCYTEG , and UGTO to foster research and
producitivy.
From: UG annual report 2012-2013.
www.concyteg.gob.mx
Guanajuato Tecno Parque
Transversal projects
Information and
Communication
Technologies
Projects for industry sectors
Manufacturing for
Automotive
Aeronautical
Metal-mechanics
New materials design
Energy, environment
and water
Health
Agro-industry
Nanotechnology
Leather and shoe
Mexican Center for Renewable Energy
Technologies: Solar-thermic, photovoltaic, eolic,
energy; bioclimate architecture.
Certification of products and sustainable processes,
technological advising, services, human resources
formation, technology transfer.
CENTRO MEXICANO DE ENERGÍAS
RENOVABLES S.C.
Preservation, rescue and dissemination of art and culture
Folkloric ballet
Classical ballet workshops
Symphonic orchestra
Book fairs
Estudiantina
University theater
International Cooperation
Active
agreemets
120
Five
continents
Incoming
students 300
per year
Outgoing
students 200
per year
Double
diploma
programs 4
International
Memberships
ISEP
OUI
HACU
ERASMUS
CONAHEC
BRAMEX
JIMA
UDUAL
UMAP
• To position UGTO among
the first 100 HEI in the
world.
• Strengthening research
collaboration.
• Internationalizing UGTO.
• Teaching subjects in
English.
• Students from
abroad to get a
UGTO diploma.
• International
evaluation and
certification.
¡Muchas gracias!
Thanks!