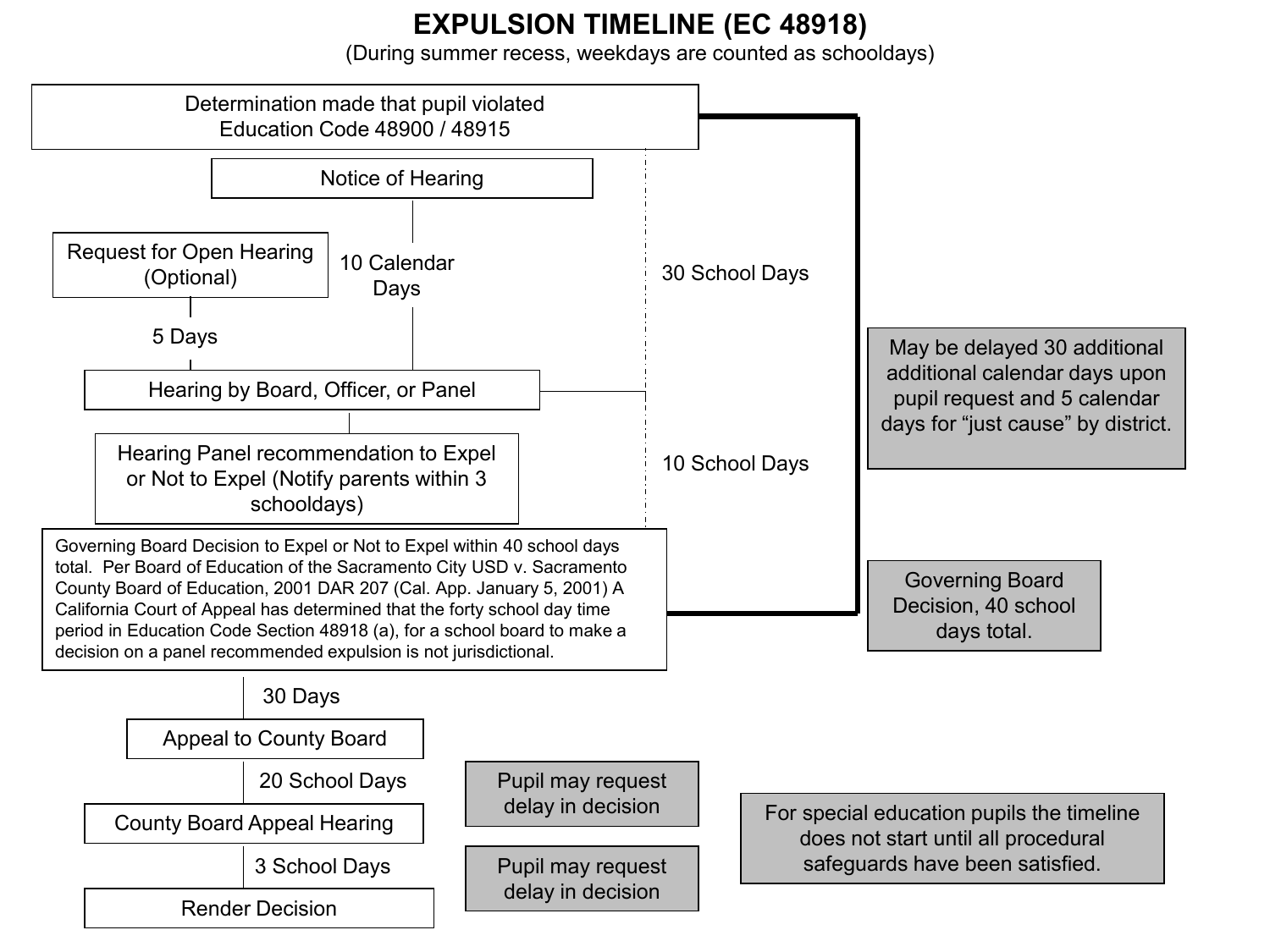 EXPULSION TIMELINE (EC 48918)
(During summer recess, weekdays are counted as schooldays)
Determination made that pupil violated
Education Code 48900 / 48915
Notice of Hearing
Request for Open Hearing
(Optional)
10 Calendar
Days
30 School Days
5 Days
May be delayed 30 additional
additional calendar days upon
pupil request and 5 calendar
days for "just cause" by district.
Hearing by Board, Officer, or Panel
Hearing Panel recommendation to Expel
or Not to Expel (Notify parents within 3
schooldays)
10 School Days
Governing Board Decision to Expel or Not to Expel within 40 school days
total. Per Board of Education of the Sacramento City USD v. Sacramento
County Board of Education, 2001 DAR 207 (Cal. App. January 5, 2001) A
California Court of Appeal has determined that the forty school day time
period in Education Code Section 48918 (a), for a school board to make a
decision on a panel recommended expulsion is not jurisdictional.
Governing Board
Decision, 40 school
days total.
30 Days
Appeal to County Board
20 School Days
County Board Appeal Hearing
3 School Days
Render Decision
Pupil may request
delay in decision
Pupil may request
delay in decision
For special education pupils the timeline
does not start until all procedural
safeguards have been satisfied.