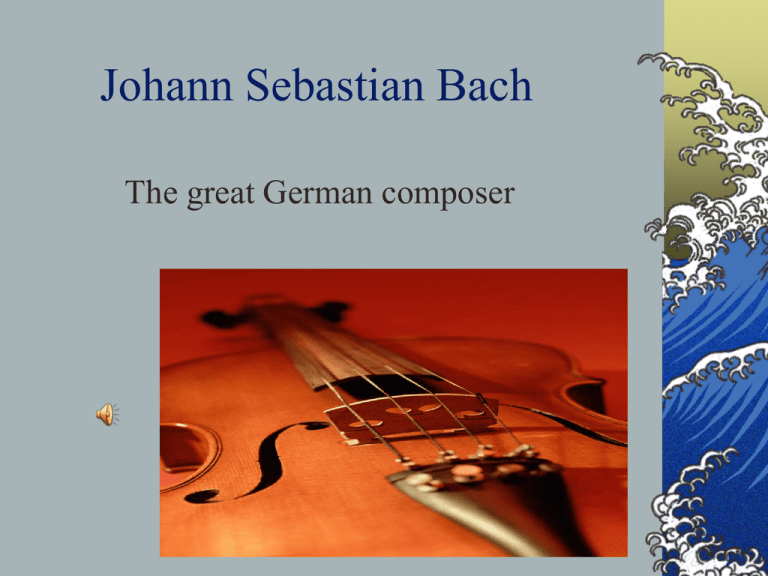 Johann Sebastian Bach
The great German composer
Born
ON March 21, 1685,
Johann Sebastian
Bach was born to
Johann Ambrosias
Bach and Maria
Elisabetha
Before the age of 10
he became a orphan
What he did after his parents died
He had copied music for learning
He had traveled 15 miles on foot to a boarding
school.
He had played his violin during his travel.
He had left the school to start a new life.
At 15 a church had asked him to play a
new organ.
He had got a job as a organist at a
church.
Who he married
He had married Maria Magdlena.
He had over 20 children
He had been thrown in jail for changing
jobs without permission.
How many pieces of music he had
wrote
He had wrote over 1000 pieces of music.
Died
He had died on July 28, 1750
Where can you see him
You can see a statue of him in Lepizing,
Germany.