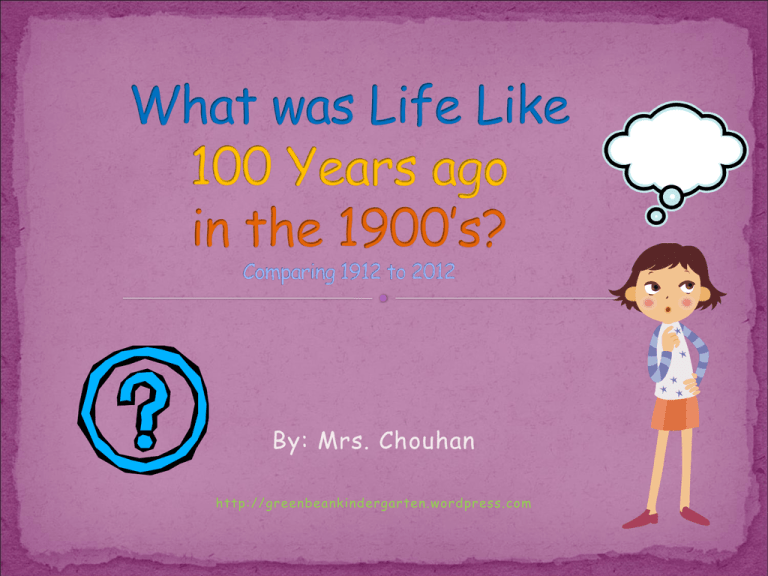 By: Mrs. Chouhan
http://greenbeankindergarten.wordpress.com
Kansas home in 1912
Texas home in 1912
Help their parents clean
Go to school
Play outside
Read!
Flying Cars?
Life in outer space?
Jet packs? Flying people?
Draw what you predict life to be like 100 years from now.
In 100 years, I will see
_______ and _______.