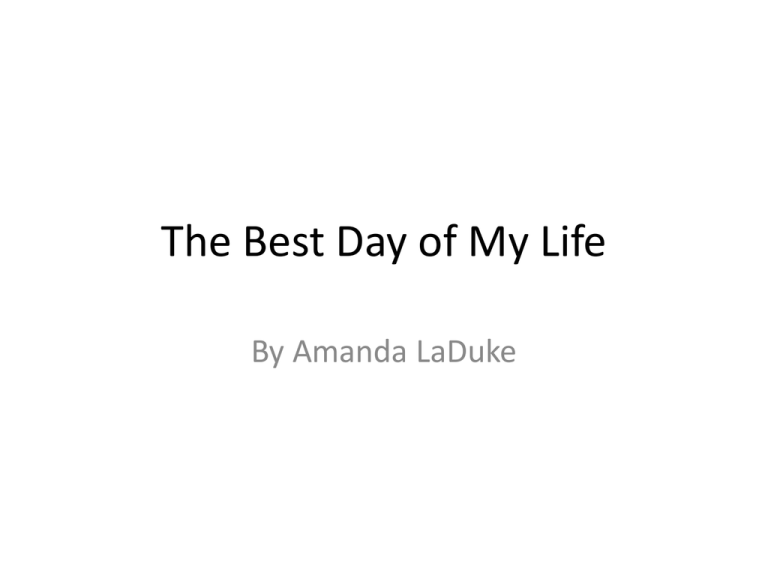 The Best Day of My Life
By Amanda LaDuke
Getting Ready
• The morning was very
long.
• It started with getting
my hair done.
• Then off to my parents
house for lunch and
make-up
• The girls and I arrived at
Arden Hills at 3 p.m.
My Bridesmaids
• Maid of Honor: Danielle
• Bridesmaids:
–
–
–
–
–
Janelle
Laura
Kristen
Elizabeth
Kelsie
The Groom and His Men
• Anthony spent the
morning golfing.
• And… rushing to Arden
Hills in the limo.
• Here are his
groomsmen:
– Steve & Andre
– Jason & Robert
– Mike & Dustin
The big moment… My brother, Josh, marrying us!
After the vows…
• The Rings
• Mr. and Mrs. LaDuke
The beginning of the rest of our life...
•
•
•
•
After the first dance…
After the dinner…
After the cake…
After visiting with
friends and family…
• … we were ready to
start the rest of our
life… together!