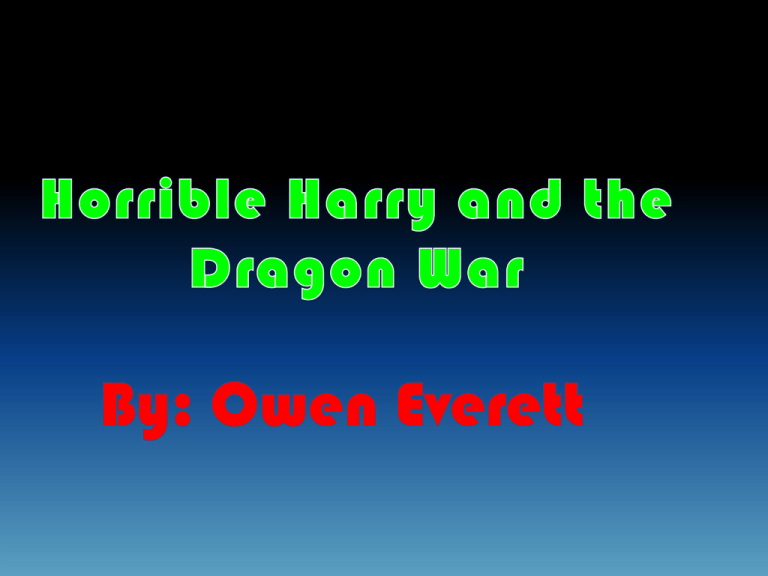 By: Owen Everett
t
Setting
• It took place
at school.
Main Characters
• Sid
• Harry
• Song Lee
• Mrs. Mackle
• Doug
• Mary
• Ida
Summary
• It is about a boy Harry that called a girl Song Lees
Dragon stupid. That started a War.
• Harry and Song Lee stopped talking to each other.
All their friends noticed they were having a war.
They even had a terrible kickball game. Finally at
the end of the day Harry and Song Lee made up.
They had a big Dragon Parade to celebrate!
My Opinion
• You should for sure read this book. It is all
about learning a lesson!