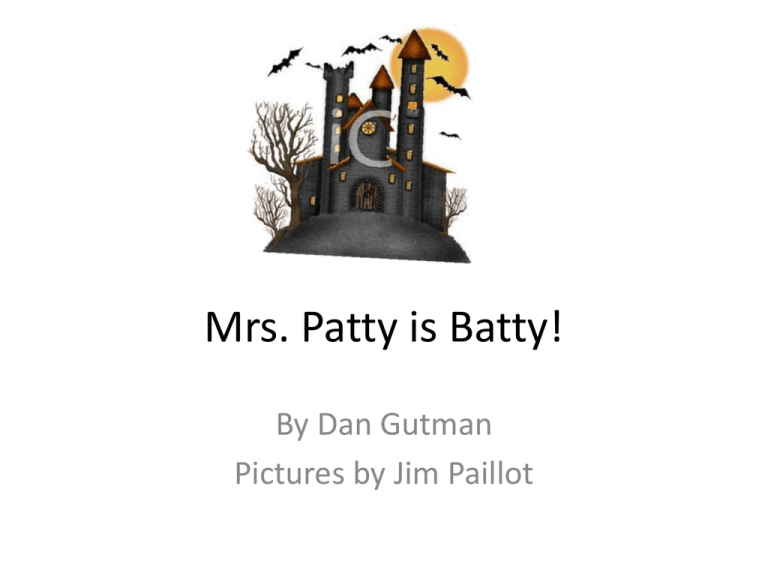 Mrs. Patty is Batty!
By Dan Gutman
Pictures by Jim Paillot
Characters
•
•
•
•
•
•
•
•
A.J.
Mrs. Patty
Ryan
Michael
Andrea
Emily
Bill
Mr. Klutz
Setting
It is Halloween. A.J. and his friends are in Ella
Mentry School. Mrs. Patty is the school
secretary. She always has candy in her office.
Plot
The story begins on mischief night, Halloween
Eve. A.J. and Ryan go to t.p. Andreas house.
The t.p. rolls don't unroll. The mission fails.
The next day, the kids dress up for school.
They were outside in their costumes and had
a parade around the school playground. Trick
or Treating begins and A.J. and his friends go
to Mrs. Patty's house. They went to the
basement. Will A.J. get any candy? Find out in
Mrs. Patty is Batty.
Opinion
Mrs. Patty is Batty is good because it has cool
pictures. A.J. thinks Mrs. Patty is a witch, but
she's not. This book is good to read on
Halloween.