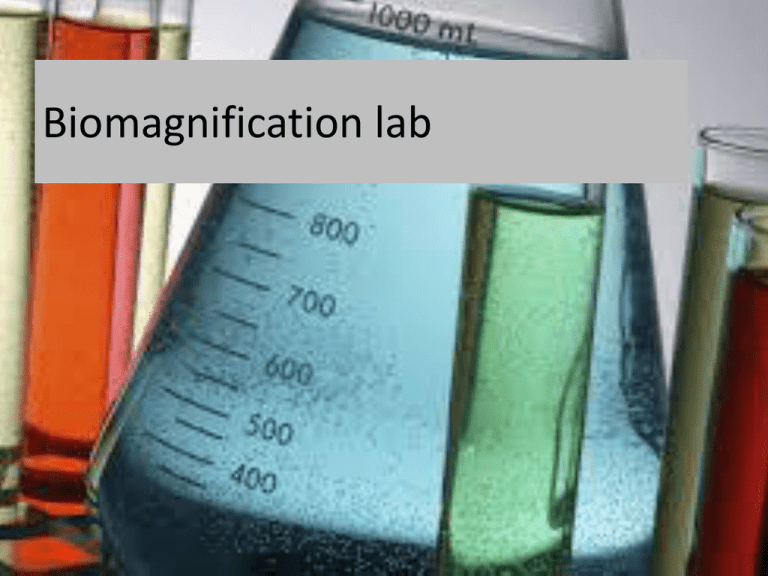 Biomagnification lab
Vocab
• Toxin~chemical which adversely affects a living thing.
• PPM~parts per million Unit of measuring pollutants in
a fluid.
• Water soluble toxin~can be dissolved in water, thus
over time the body can flush it out.
• Fat soluble toxin~Toxin which gets stored in the fat
tissues of the body thus cannot usually be removed
Toxins build up in the body
• Bioaccumulation~toxins build up in the body.
– Larger organisms can usually withstand a larger
dose.
• Biomagnification~toxins build up in the food
chain, but the larger organisms show a much
larger impact.
Biomagnification
DDT
• Highly effective pesticide
• Used on EVERYTHING in
the 50s
Silent Spring
• a
Osprey
Copepod
• Zooplankton
• Primary
consumer
• d
• d
So why isn't it illegal EVERYWHERE?
Mercury
• s
Sea Mammals struggle with toxins
Belugas
California Condor
Persistant Organic Pollutants (POPs)
The dirty dozen……
The natural world celebrating!