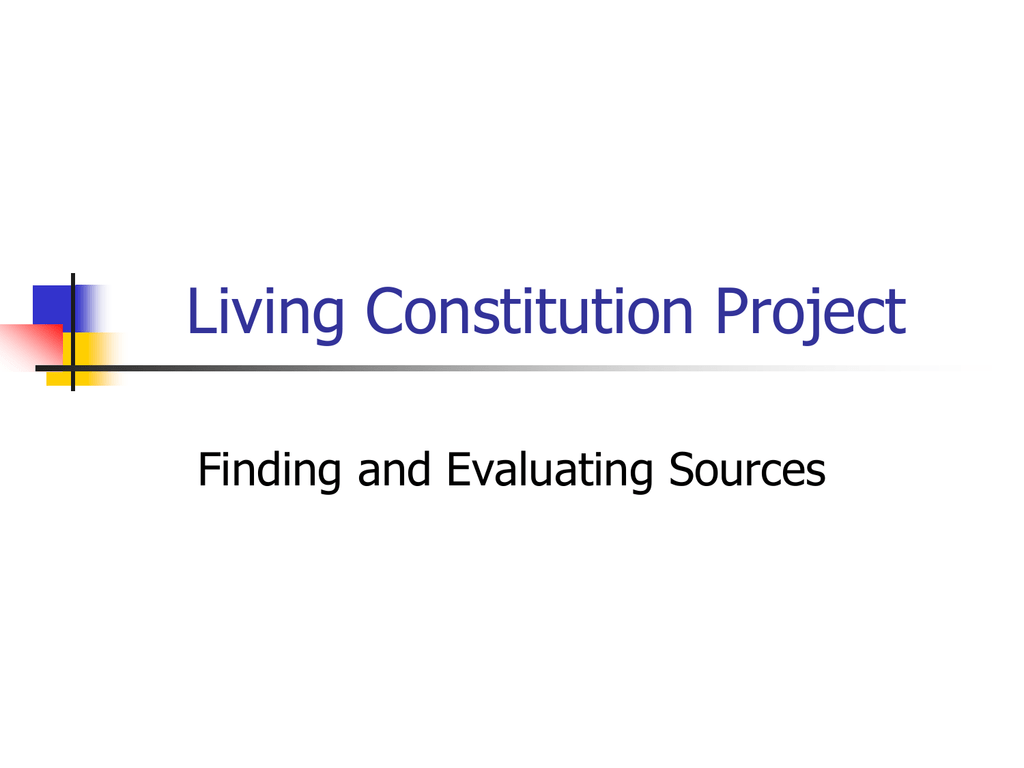 Living Constitution Project
Finding and Evaluating Sources
Warm-Up


Write your name on the name tent. This way
I'll know it!
Think-Pair-Share


After hearing about your Living Constitution
Project from Mr. Silva, where do you immediately
think you'll go for your information?
How do you know if these sources are reliable or
unreliable?
Print Media in the Library



Daily: The New York Times
Weekly: The Defender
Monthly: National Geographic
Problem with Google


Freedom of Speech into search
News
Lindblom Library Website and
Databases





lindblomlibrary.weebly.com
Use Ipads and Chrome books to follow along
Website—search for databases—7110 access
code
Show different ways of getting to right to bear
armsTalk about limiting
Mrs. Caneva's favorites for
News



Newspapers: www.nytimes.com,
www.chicagotribune.com
Television: www.cnn.com, abcnews.go.com
Radio: www.npr.org, www.wbez.org
Exit Slip

After today's lesson, which sources will
you check out for your project?