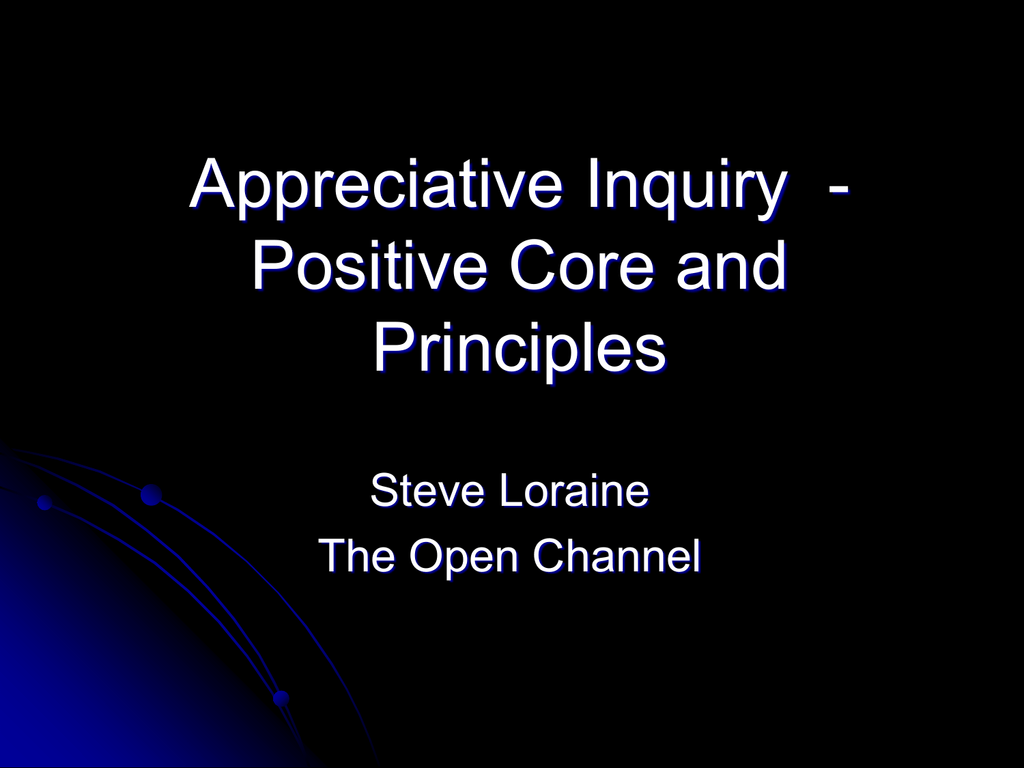 Appreciative Inquiry Positive Core and
Principles
Steve Loraine
The Open Channel
The Positive Core
Examples of what might
AI is based on the
be in a positive core
idea that ALL
are:
organisations,
 Knowledge
services and
 Skills
communities have  Values
a POSITIVE CORE  Team work

Creativity
The 8 Principles of A I

Constructionist

Words create worlds

Simultaneity

Inquiry creates
change

Poetic

We choose what to
study

Anticipatory

Image inspires action
The 8 Principles of A I

Positive


Wholeness


Enactment

Free Choice


Positive questions lead
to positive change
Wholeness brings out
the best
Acting "As if" is selffulfilling
Free choice liberates
Would you like to know more?
Then, please go to the
'Subscribe' page and join The
Open Channel for the full
version of this presentation and
much more. Thanks.