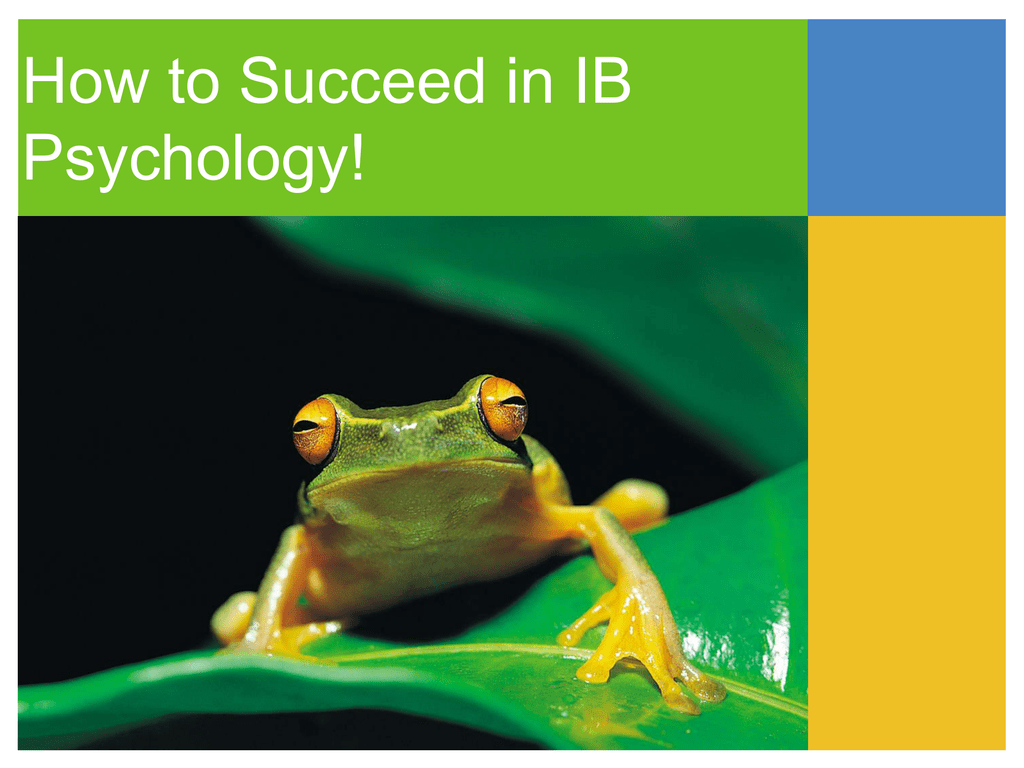 How to Succeed in IB
Psychology!
DO NOT
PROCRASTINATE
•Start your portfolio as soon as possible.
•Put bullet points or take note of important
studies.
•You can then work on one objective a day
to prevent getting behind.
•You can really hurt yourself by getting
behind.
Take Notes!
•Take as many notes as possible.
•It is more important to take notes on what
Mr. Freeman says because it may not be on
the powerpoint.
•Take note of all the studies mentioned
because you will need to know them for the
exam!
Stay in touch!
•Go to all available study sessions! The
Seniors can provide very helpful information.
•Get an advisor!
•Stay in touch with your advisor throughout
the year!
•Ask questions! Don't be afraid. It is very
important that you have a complete
understanding of the material and how to
complete assignments.
Quizzes!
•There is no multiple choice!
•This is where starting your portfolio is very
helpful.
•Mention relevant research!
Any questions?