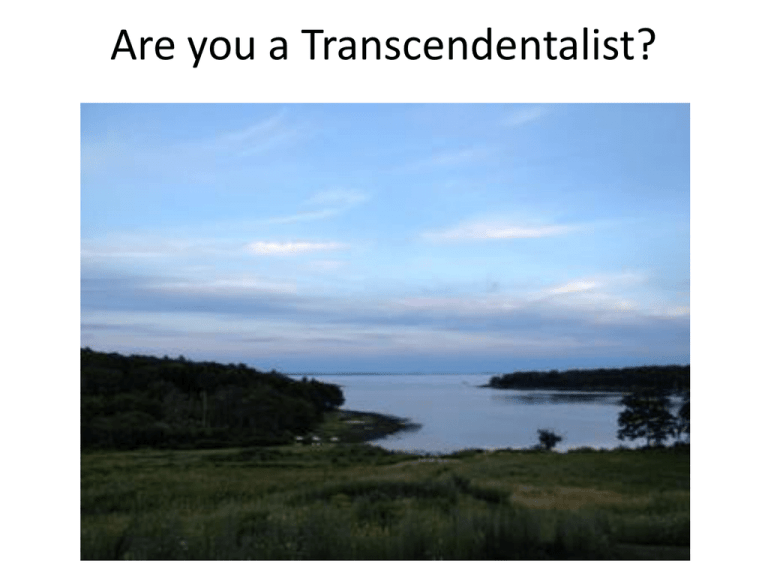 Are you a Transcendentalist?
Do you prefer to be…
In nature?
In a city?
If you were lost would you…
Look at a map?
Call someone for help?
If you inherited $10,000 would you…
Donate it?
Buy things for yourself?
When walking in woods do you feel…
Relaxed?
Nervous?
When you have a problem do you…
Trust your instincts?
Ask for others' opinions?
Do you think it's more important to be…
Happy?
Rich?