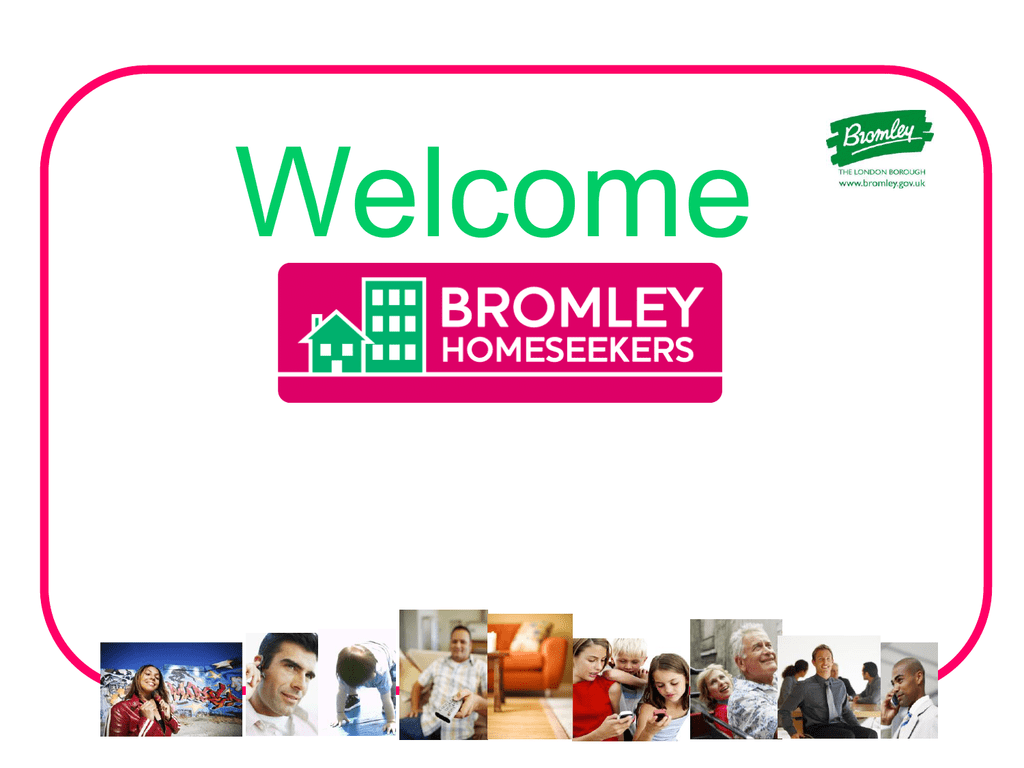 Welcome
What is Bromley Homeseekers?
• vacant properties are advertised each week
• applicants' bid' for properties (up to 2 bids per week)
• applicant that matches property and with the highest
priority is offered the property
Where are we now?
• Over 4000 households on the Housing Register
• 179 in Band A
•1400 in band B
•1211 in Band C
•1290 in Band D
• households have placed over 28000 bids
•737 households have been rehoused.
•The number of properties hasn't
changed!
•Applications have more than
doubled
•Many people will wait many years
for an offer of accommodation
•Some won't get an offer at all.
What do people see when they use the site?
What info do people need to supply when making an online application?
What does the form look like?
We print off and assess the applications
Then we write to people telling them how to use the
website and any other advice we think might be helpful
23/03/56
How do we help people to use the system?
- Help and advice over the phone
- Help and advice in person at libraries or at our office
- Phone and text bidding
- Placing a bid on someone's behalf after they have chosen
one from the advert
- Describing available property and placing a bid on
someone's behalf
- Sending out the advert for someone to choose a property
they wish to bid for
- Autobidding
- also working closely with Learning Disabilities Services
staff who can apply on behalf of, or support people with
learning difficulties to make applications.
Any questions?